By Gina DeFrank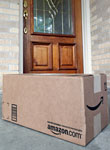 Each minute, $83,000 in sales are transacted on Amazon, according to Intel. If you do the math, that is an impressive $4,980,000 every hour, and $119,520,000 every day. This volume and visibility can be a game changer for many online retailers who sell on Amazon's third-party marketplace. But along with this tremendous opportunity comes a lot of competition. Factors such as price play a significant role in whether a retailer is successful on the Amazon marketplace. To stay in the game, retailers must constantly evaluate their competitive position, and reprice their products on Amazon when necessary.
Strategic, competitive prices
Developing an effective repricing strategy can be complicated and time-consuming. When listing a product on the Amazon marketplace, sellers are making an offer along with other sellers, and often Amazon itself. Prices should be comparable to competitors, but retain a sufficient margin to make listing on Amazon a viable business strategy. Ensuring that prices are strategic and competitive requires a lot of effort, including researching the market and observing other sellers' prices closely. If a seller can't beat the lowest price, the goal should be to at least match it if possible. Sometimes a drop in the rate of return can be worth a potential increase in sales.
Such an increase in sales can come from winning the Amazon Buy Box, the coveted spot on the top right of the product page where consumers "buy now." Winning the Buy Box depends on a number of factors such as Featured Merchant status, Fulfillment by Amazon (FBA), inventory availability, Order Defect Rate (ODR), and of course, low price. If retailers aren't consistently repricing their products on Amazon, the chances of winning the Buy Box and capturing the sale diminish significantly.
Product knowledge
When determining a repricing strategy, sellers must first be knowledgeable about their own products and be able to determine the cost of each item, as well as fulfillment and shipping. Additionally, sellers should have a price limit in mind, so that they know the point at which the sale is no longer profitable. The price limit, and how aggressively a product needs to be repriced, should be determined by the product's age, seasonal considerations and the overall competitive landscape for the product. Often sellers will group similar products and design a repricing strategy for each group.
After determining the characteristics of their own products, the seller will want to consider whom they are competing against, and how they want their prices adjusted when up against certain types of sellers. Some competitive factors to consider when developing a repricing strategy:
Does Amazon itself sell this product? If so, the price may need to be incrementally lower than Amazon's to win the Buy Box.
Are competitors using FBA for fulfillment? Sellers who are using FBA will gain an advantage toward winning the Buy Box.
Are there certain sellers that should be excluded from competitive consideration? It could be strategic to avoid spending time monitoring sellers who are listing below minimum advertised price, or at an unprofitable level.
Should newer sellers who don't have Featured Merchant status be considered competitors? Because only sellers with Featured Merchant status are eligible to win the Buy Box, you might want to exclude these sellers, at least temporarily, from your list of competitors to keep your eye on.
Needless to say, repricing on Amazon can be tricky business. For retailers who have large catalogs, repricing can be a full-time job, but a tactic that retailers definitely need to consider to make the most of selling on Amazon. The best way to get started is to research your competitors and participate in Amazon programs such as FBA, if you aren't already.