By Eric Leuenberger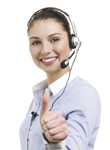 It is said that words often have the power to move mountains—figuratively speaking. Moving mountains in ecommerce often means closing sales. Remove the barriers to purchase and reap the rewards of higher conversion. In this article you will learn some key terms that have been proven through testing, since the very early days of marketing, to have the power to 'move mountains' in the form of persuasion. These words can turn 'window shoppers' into customers and make it easier for those who were ready to purchase to do just that.
Regarding the terms listed in this article, a few were pulled out and detailed below along with suggested copy ideas on how they may be used on an ecommerce site to increase persuasion and thus conversion. Several were combined into groups as they often can be fit together into similar phrases for a more powerful effect.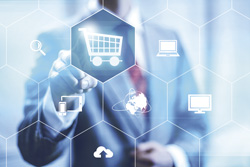 Benefits: Listing the product benefits in bullet point fashion on product page is always a good idea. Just describing a product with 'standard copy' from the manufacturers website is not going to be good enough when looking for higher conversion.
Proven: Proven to [add your product benefit here statement here]. Example: Our baseball bat is proven to increase your swing speed – enabling harder hit balls.
Serving / Service: Serving the Tri-State area for over 70 years.
Deliver: Delivered to your door fast and free! | Our baseball bat delivers the power kids need to drive balls further than traditional bats.
Promise / Commitment: Committed to customer excellence | Our promise to you (and then link to your promise statement.)
Lifetime / Guarantee: 100% Satisfaction Guaranteed | Lifetime Guarantee.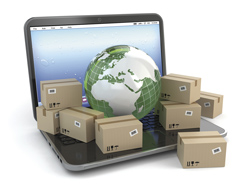 Trust: Trusted since [year]. Example: Trusted since 1970. | Trusted for over four decades.
Free: Buy one Get One Free | Fast, Free Shipping! | Free gift with every order.
Now: Order now and get it delivered by [name date here]. | Order now and it ships today! This can be a very powerful strategy when listed on the product page itself.
Gift: Complementary free gift with the purchase of every [name your product here] | Free gift for all orders over $xxx.
Easy / Quick / Fast / Rapid / Rush: Fast and easy checkout | Quick checkout | Fast Easy Returns | Rapid Delivery | Rush Delivery available.
Friendly: Friendly support staff ready to answer your questions anytime you need.
Only / Sale: Limited time only sale! | Only for a limited time! Use these two in conjunction with sales offers.
There are a number of factors that should be combined to increase conversion and turn shoppers into buyers. Copy is just one of those factors, yet it has an enormous impact on the outcomes—both negative and positive.
Using the poorly chosen words can take an otherwise decent site and send sales plummeting. On the other hand, when the right words are used, the effect—on a site ready to convert in all other ways—can make all the difference.