By Christian Kratsas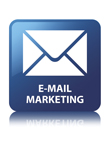 Your email list is one of the most valuable assets to your business. But how do you know if you are maximizing its value? When it comes to email marketing for retail you get more opens, engagement and sales by employing some simple techniques. See how these tactics work together to create a strong bond between customers and your brand.
How do I get more customers to open my emails?
The subject line is a powerful gatekeeper to an email filled with exciting news, valuable links, new products and exclusive invites. It is a single sentence or phrase that influences your customers' decision to open or delete your email. According to Marketing Profs, 35% of recipients will open an email based on the subject line alone.
Increase your open rates with these subject line tactics.
Keep it short and sweet:  Subject lines with 45 characters or less receive the best open rates.
Example: Statement jewelry that pops!
Incorporate power words: Power words are proven to attract attention and persuade customers to take action. Use words such as You, Free, Special, Instantly, New, Offer, Join, Save/Sale and Create.
Example: Our new collection has arrived
Use verbs more than adjective:  Adjectives add "fluff" and slow the reader down while verbs increase credibility and evoke action.
Example:  Make the most of your space
Make it personal:  Include first name, location or birthday, wedding or anniversary month.
Example: Christian, an April birthday surprise for you!
What content should I include in my email?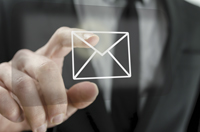 If you are struggling to come up with ideas, think about what is creating buzz in your store and promote it through email. If you are overflowing with ideas, prioritize your messaging each month. Utilize email as your number one channel and use your social community or website for lower priorities.
Regardless of your situation, use these categories to spark inspiration for your next email send.
Products:  If you are in the retail business, your customers want to see your products. In addition to your culture, helpful staff and comfortable atmosphere, what you sell is what brings customers to your store.
Create an email featuring new arrivals before they make it to your store. The sneak peek will generate buzz and awareness. Send a second email when the product is ready for sale and you will have a hard time keeping it in stock.
Categorize top items by price. Use dividers and sub-headers to make it clear; sandals under $20, jewelry under $50, dresses $50 and up. Customers will be more likely to take action (and click) on something that fits their budget.
Quickly sell through older items. When you markdown product, feature it in an email. Similar to the previous idea, organize sale items: 20% off, 30% off, and 50% off. The faster you move older inventory, the more you can focus on promoting new product.
Events: An event or timely contest will generate buzz and introduce your business to a broader audience. Loyal customers are likely to share the news online or bring a friend to your next event. Dedicate 3 emails for your next event.
Invite your customers through email 2 weeks ahead of time. Keep the invite short and sweet and include the important details.
Remind your customers of your event a few days prior and encourage customers to share/forward to a friend.
Recap your event and thank those who joined. Stay top-of-mind with customers that missed out by providing some pictures and quotes or stories from the event.
How often should I send an email?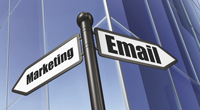 The simplest answer is three or four times a month. Most customers at SnapRetail stick to this number and see an average open rate of 30%. When it comes down to the day of the week, Tues – Thursday works best. The hard answer is that it depends on your audience and the way you segment your list.
Watch your metrics to get a good understanding of your customer. Say, for example, you send two emails a month and decide to increase it to four. You end up with 15% more unsubscribes and your open rate drops 5%. These metrics should tell you those two extra emails a month might be too much for your audience. You could try segmenting your customers so that not all get each email. Your frequent shoppers may want to hear from you more often while the more seasonal shoppers like hearing from you twice a month.
If you are new to email marketing altogether, start with two emails a month to gather some baseline data. Once you have a good understanding of your average unsubscribes and open rate, you will be able to determine if more emails will help or harm your business.
Time to start sending
By combining these tactics, you will be able to reach more customers that want to buy. Not only will your audience expand, but also those that receive your message will become advocates of your brand. Your monthly emails will go from an inbox-burden to a highly anticipated message. You will know it is working when sales increase every time you hit send.