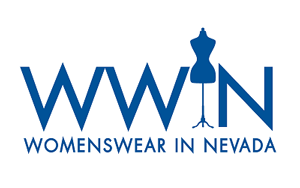 Attention all fashion forward retailers! If you're on the lookout for what's new and trending in the ladies apparel and accessories, then Clarion UX's Womenswear In Nevada Show, to be held August 12-15, 2019 at the Rio Hotel & Convention Center in Las Vegas, NV, is your must-see show for the Fall and Winter selling seasons. This new show will feature more than 1,500 different lines from over 500 global exhibitors. The WWIN Show is the perfect place for retailers to get a first-hand look at the newest upcoming fashion trends while simultaneously stocking up on all of the tried and true best sellers in accessories and apparel.
What can you expect to find at this acclaimed womenswear show? Anything and everything, in all sizes. Known as the 'trade show for all women', retailers will easily find petite and tall to missy and plus sizes, as well as accessories to coordinate with every ensemble. The WWIN show provides retailers with a huge array of cost-effective and convenient looks, all in one easy-to-shop location.
This show is exclusively dedicated to women's apparel, allowing the exhibitors to offer a wide range of styles and sizes, not to mention the exclusive Show Special savings offers available only to retailers who attend the show. Complimentary breakfasts and lunches allow for fantastic networking opportunities, and the show management is busy putting together a great roster of guest speakers to round out the information-packed list of free retailer seminars.
Retailers attending the August show will not only find familiar name brands, but they will also be exposed to up-and-coming designers whose styles and fresh ideas will ensure your new finds will make your store appealing and on-trend. No matter what your store's unique style or vibe may be, you're sure to find something new to please your shoppers.
As with the past WWIN Shows, Clarion UX is offering a discounted lodging rate for retailers who choose to stay at the Rio Hotel. Just visit the show's website (click on the TRAVEL tab) to find a list of the latest deals and coupon codes including Lyft and shuttle discounts. Registered buyers can easily seek out new suppliers with the WWIN mobile app, all at the tips of your fingers. For retailers looking for additional show details, hotel reservations and travel information, please visit www.wwinshow.com or contact the WWIN show team directly at 800-318-2238.
Womenswear in Nevada Show
August 12-15th2019
Rio Hotel & Casino
3700 W Flamingo Road
Las Vegas NV 89103
Tel: 800-318 – 2238
Web: www.WWINShow.com