Thanx, a leading provider of customer engagement and retention tools for retailers and restaurants, recently announced a new partnership with Yiftee, the data-driven mobile promotions and gifting company serving multi-location restaurants, retailers, services and other partners. This new integration will allow Thanx merchants to generate new revenue and acquire new customers by offering and promoting digital gift cards. Users can now easily purchase and track information pertaining to their gift cards through mobile experiences delivered by Thanx.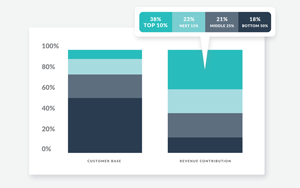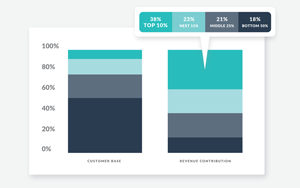 As the system-of-record for customer data, Thanx delivers deeper, data-driven relationships that increase same-store sales and lifetime value from top customers and acquires more who look like them.
Through its app experience, Thanx makes purchasing a digital gift card simple. The company also tracks users' Yiftee eGift Card purchases, giving merchants insight into who their customers are and giving users a way to share their favorite spots. As a result of the partnership, Thanx is now a true end-to-end solution as one of the only customer engagement and retention apps to have the option of a digital gift card, making it even easier for merchants to lock in future spending.
"We are thrilled to Partner with Thanx to bring customers the added convenience of purchasing digital gift cards at local shops and restaurants within Thanx apps," Donna Novitsky, CEO at Yiftee, said. "We look forward to growing our Yiftee community and sharing the benefits of the Thanx loyalty platform with our merchants."
Yiftee helps its clients increase revenue by acquiring new customers and driving frequency. In addition to selling custom-branded eGift cards for clients' websites and Facebook pages, merchants can use Yiftee for BOGO, SMS, email and Twitter campaigns, and Birthday Club promotions, as well as incorporate Yiftee into their Loyalty rewards and customer recovery programs.
Yiftee digital-only cards are stored on customers' mobile phones and never expire, therefore always readily available until fully spent. For merchants, there is no special integration required, and no special accounting to get the right funds to the right store in the case of multi-location businesses like chains and franchises. Zero percent of the purchase is taken by Thanx or Yiftee so the merchants keep the full value of the purchase.
"As a result of this partnership with Yiftee, we're now able to offer our customers digital gift cards, a true differentiator from other loyalty and engagement platforms," Thanx CEO and Founder, Zach Goldstein, said. "By allowing customers to seamlessly buy and track gift cards from the Thanx mobile app, we offer an option that lifts the burden from managing physical gift cards."