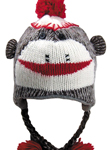 As the new year begins, many with a niche in deep discounted merchandise are seeing frequent turnover and increased sales. While humble about their successful ventures, business leaders like Craig Pinkerton, CEO and president of St. Louis Wholesale, provide experiential wisdom and market forecasts for those wholesalers and retailers looking to make profits from frugal consumers.
Bargain Buys, Strong Customer Relations and Niche Marketing Promise Future Success
While its launch in 2000 marks St. Louis Wholesale as a relatively young company, the wholesaler is by no means a rookie in the sunglass and general merchandise markets. "Our mission is to introduce hot selling and trendsetting lines," says Pinkerton. "We primarily specialize in licensed products and sunglasses." A quick look at the website, however, illustrates that St. Louis Wholesale has left no product category unturned, carrying well over 20,000 skus such as belt buckles, hats, gloves, wallets, toys and more. "It is true we are a young company with young employees, but it is our age that has made us aggressive in finding business and making profits," notes Pinkerton, adding, "something we will continue with in 2012."
How does St. Louis Wholesale win over buyers and maintain great relationships? The $100 minimum, with a mix and match option, enables all store sizes, especially smaller independent customers, to try new products and purchase them all in one order. "We are a no nonsense business that focuses on cost efficient, high profit items," says Pinkerton. "We specialize in items that wholesale on average for $2.50 and can retail as high as $14.99. It really all depends on a retailer's market." However, no matter the market, the merchandise offered will always be up to date with current trends. "While trends are a get in and get out type of business, we pay close attention to magazines and celebrities, ensuring that our lines remain fashion forward and never go stale," mentions Pinkerton. "Trends are a hard thing to forecast, which is why we take the guesswork out for our retailers."
The company is well underway in researching and developing its 2012 lines, and predicts that licenses (especially NFL licenses) will continue to produce high consumer sales. St. Louis Wholesale will also continue to carry a large line of medium to large sized sunglasses. "Aviators and the larger framed glasses remain the trendiest and best selling merchandise," adds Pinkerton. As any good businessman would do, however, Pinkerton also provides some cautionary advice, saying, "When investing in trendy merchandise, be careful how much you buy. Just as we work hard to avoid, retailers shouldn't let their inventory grow stale, or else they'll be faced with markdowns."
Conklin Fashions, a veteran in the wholesale business with a little over 25 years under its belt in jewelry and accessories distribution, has had much the same luck as St. Louis Wholesale in offering retailers trendsetting, deep discounted merchandise that meets both consumer wants and their financial needs. Jerry Conklin, president, admits that trends are quick to die out, but they turn a profit. The company has made a name for itself as the source for the lowest price in name brand and trendsetting costume jewelry. And while the recession has hit hard, it has included some of Conklin Fashion's best years. "I can only see us and our retailers going up from here," adds Conklin.
Conklin Fashions now resides in a 150,000 square foot building with 12 loading docks. "We started out with a measly 100 square feet of space, and look where we are now," Conklin says proudly. "In the early days we sold one item, earrings, and today we offer over 10,000 different items from our six story warehouse," he adds. Among these items remains the growing line of earrings, available in thousands of styles including dangle, hoops, clip-ons, and ethnic, as well as other accessory fads. Differing from St. Louis Wholesale, Conklin confesses to missing the beginning of a trend, as he must wait to acquire the item in order to offer it for $0.05 to $0.10 on the retail dollar, but by the time his product is up for grabs for those smaller discount stores, the fad will be peaking in the market. Take for instance the recent feather trend. "I currently offer 200 brand new styles of feather jewelry and hair clips in stock, and while big box retailers are offering the item for $15, I've given discount stores the opportunity to offer the same merchandise for $0.50," he says. Simply stated, Conklin believes his company is doing its part to help the economic situation by selling quality merchandise for as low as $0.05 on the retail dollar, allowing retailers to make a substantial profit, and giving consumers the ability to purchase goods at a price their budgets can afford.
Conklin emphasizes the importance of an aggressive business strategy. Right now, the company is advertising from coast to coast in all the major trade journals in the U.S. Another way the distributor makes sales is via a full house of sales reps, who are instructed on how to help customers be successful in their businesses. Conklin himself and many of his associates are also taking the lead in going out to meet customers and show them the actual product line, and how it will look in their stores. The company's aggressive schedule at times places it in more than one location on the same date. "It's very important for us to go out and meet with our customers personally to help fulfill their needs, and hear what they have to say, so we can change with the market," Conklin notes. "A company that doesn't change with the needs of their clients becomes stagnant and dies, and that isn't what we have planned for 2012."
Kole Imports, much like many other wholesale business leaders, is not expecting an immediate recovery to the economy. In fact, co-president, Rob Kole, forecasts that the economy will stay relatively precarious in 2012. And since retail shoppers continue to gravitate towards bargains, those wholesalers in the business of giving the best deals, the lowest prices, and high profit returns will continue to grow. It was incredibly challenging in the 1980s and 1990s to come up with excellent merchandise that could be sold for $1. Today it is even tougher, due to the weakening of the dollar and the run-up in petroleum prices in recent years. "For this reason, we have shifted our focus on more and more bargains, particularly closeouts and deep discounted wholesale items," confirms Kole, "while also focusing on packaging and simple selling solutions for those retailers looking for quick turnover."
For instance, Kole Imports recently added the Promo Pallets line, which are prepackaged displays of merchandise. At trade shows around the country, mainstream retailers often came into the Kole booths to declare that they loved the Kole product line, but did not know which items to buy or how to display them. The company solved both problems with the addition of Promo Pallets, which are available in different sizes: starter pallets, floor displays, counter top displays and dump displays. Pallet categories include automotive, general merchandise, tools and hardware, housewares, lawn and garden, pet supplies, school and office and toys. "If a retailer has 50 stores, they can make a decision and perhaps put one pallet in each store for a quick promotion," says Kole. "The great thing about these pallets is that it takes literally less than a minute to open the box and set up the display. This merchandise is priced to allow the retailer to sell it for $1 retail, and still make a healthy profit margin."
After 25 years in business, Kole Imports is still going strong, sourcing great products, coming up with new ideas, and preparing for a long and successful future. What sets Kole Imports apart? The company has the ability and reputation to buy closeouts almost immediately, without a long analysis process. Once a purchasing decision is made, Kole Imports pays immediately, no matter the size of the deal. Retailers also see the Kole difference, as the company offers them detailed product descriptions for easier selection, which includes product name, real quantity in stock, UPC, detailed pictures, weight, brand name, color, length, width, height and more. "We look at our customers as our partners. That may sound corny, but we are clear on one reality: if our customers don't do well, we don't do well. Our slogan is, we are, 'Your Profit Source.' Every person from the sales department to the shipping department understands what that means to us," adds Kole.
While serving a smaller niche market than wholesalers like St. Louis Wholesale and Kole Imports, Rex Creswell, owner of Creswell Sock Mills, still has met success over the past year in supplying deep discounted hosiery. He attributes his increase in business to a couple things: best price, best quality and teamwork. "Our mission is to create lifetime customer loyalty through service and price. We have been in the sock business since 1986. With our past experience, we are able to understand retailers' and their customers' sock needs, as well as spot new trends in design to help retailers stay on top of sales," emphasizes Creswell. "We try and treat people the way we want to be treated." And the wholesaler does this by specializing in small orders with a $50 minimum, tailored to independents' needs. Creswell has just finished a new warehouse in addition to its mill, enabling the wholesaler to better serve customer orders, and more quickly. "We usually have a full line of most items in stock and can ship within 24 hours," notes Creswell.
Some trends that are forecasted to continue into 2012 include the increased necessity for casual socks, as dress socks find less of a purpose in the business environment. Once upon a time, casual socks were not a hot item for businessmen dressing up for work, but today's business model has become so casual that athletic sock sales have hit the charts. Another growing market is diabetic hosiery, one of Creswell Sock Mills' highly sought after product lines. "Many manufacturers are still working to perfect these specialty socks. We offer a complete line for men, women and children that will help with circulatory problems, edema and neuropathy," adds Creswell. "In the future we promise to keep working hard to improve our styles, to keep our customers up to date with sales and profits."
Knowing its customer base and products, while focusing on top quality customer service, has been and will continue to be Creswell Sock Mills' equation for success in the new year. "Most retailers are down in sales because of the economic climate," says Creswell. "However, reasonable prices of $10 or less wholesale allows for my targeted buyers to make a profit and pass the bargains on to their customers. This business model has allowed me to add 2,000 different independent retailers to my client list this past year, and I foresee a good year going forward."
Western themed products were popular during the late 70s and early 80s, when Western Express, Inc., planted its roots in a suburb of Pittsburgh, PA, planning to turn profits from this specialty niche. Over 30 years later, the wholesale distributor of country western products continues to make significant sales, even during economic hardship. Like many suppliers, the recent economic downturn made Western Express more disciplined, targeting its investments in both Internet and magazine advertising to bring in new customers. Continuing to offer high quality, long term products, however, is what keeps old customers coming back for more. Dan Mottsman, CEO, notes, "Staying with our western theme works for us. And we tend to be long term in our outlook with things that sell." Among these long term sellers generating profits are hats wholesaling between $1 to $30, belt buckles offered for $6 to $32 wholesale (most in the $8 to $10 range), as well as shirts, jewelry and more, which retail for at least keystone.While the array of products may incorporate a general country western theme, customers can also find licensed products such as John Deere, Ford and Jack Daniels.
As the company services customers in all 50 states and worldwide, Western Express works hard to expedite orders and usually ships within three business days. With a low $125 minimum, customers can mix and match their orders. The company prides itself on customer service, as proven by the many satisfied and repeat customers who have worked with Western Express since its inception. "The Western business is a good niche, as it does well in good times and bad. And as we've done well these past few years, my outlook is positive for 2012," says Mottsman. "Something about western merchandise represents traditional values, and these values become important during times of hardship."
Nostalgic Images, while aware of the dissipation of product browsers and merchandise inquiries over the past few years, still continues to see a steady flow of product orders and loyal customers. Much like Western Express, the wholesaler's nostalgic niche product line seems to be recession-proof. "While money is tight, true collectors find the funds to keep up their hobby," says Tim Boldman of Nostalgic Images. Nostalgic Images started grabbing collectors' attention in 1990 with a wide range of tin signs, mounted on 16 by 20 inch artist blackboard. Over the next few years the line continued to grow, adding high quality street and parking signs, along with collector art prints and 3D art prints. "We have also added high quality closeouts of every shape and size to give our customers a more complete wholesale buying experience. We now have over 700 designs of tin signs, along with 300 designs of street, parking, and collector art prints. We also have an ever changing line of closeouts that appeal to a wide range of customers," notes Boldman. "One of the most successful products this year for our customers has been the Original Sock Monkey™ line. We have hats, colored hats, gloves, scarves, children sets, traditional monkeys, and our patented Superfly™ sock monkey."
The success of new lines is no surprise. Nostalgic Images knows a lot about reacting quickly to popular demand, something that Boldman says will keep the company going steady in 2012. The company has also seen success over the past year due to its updated website. "The shopping experience is quicker and easier for customers. The old site got a little outdated, and it was sometimes hard for people to find what they wanted," says Boldman, the driving force behind the improvements. A quick look at NostalgicImages.com shows "Featured Products" on the homepage, which change daily. "It gives customers a good reason to check in frequently," Boldman adds, "as we're always updating and refreshing our stock." The company has two main shopping focuses for its popular metal signs and closeouts, and the site has been streamlined so customers can find exactly what they're looking for.
"One of our new main features is that pricing, which was formerly visible to all, is now only available to registered buyers," says Boldman. "This helps protect our customers so casual visitors won't see what the wholesale cost of items is." And registration is simple for retailers. "All they need is a tax ID number or a tax certificate, and a $200 minimum order placed by phone," Boldman says. "Once we sign them up with a name and password, they can then login on subsequent visits and order what they'd like." Nostalgic Images' new site also features a "New Items" and "Popular Items" category at the bottom of the homepage, and the Closeouts and Metal Signs area is now searchable by category. "We just wanted to make this as simple as we could for our customers," Boldman says, "and we believe we've succeeded. It will continue to be an asset in the new year." For Nostalgic Images, the future is hopeful as people continue to grow their collections.
The recent downturn has loosened its grip on the economy, but as these wholesalers illustrate, with the right prices, right products and a positive outlook, anything is possible in good times and bad. The overwhelming verdict for 2012 is that sales will continue to grow, as long as business leaders are willing to adapt to customer demands. With their eyes on trends, an aggressive business model, and top of the line customer service, these wholesalers are certain of a positive direction for their companies and customers in 2012.
For more information:
St. Louis Wholesale
801 Texas Court, O'Fallon, MO 63366
Tel.: 636-922-4467
Website: www.stlouiswholesale.com
Conklin Fashions
9-11 Johnson Street, Bainbridge, NY 13733
Toll Free: 888-563-4411
Website: www.wholesalejewelry.net
Kole Imports
24600 Main Street, Carson, CA 90745
Toll Free: 800-874-7766
Website: www.koleimports.com
Creswell Sock Mills
103 County Rd. 392, Henagar, AL 35978
Tel.: 256-657-3213
Website: www.sockmills.com
Western Express Inc.
300 Villani Drive, Bridgeville, PA 15017
Tel.: 412-257-5020
Website: www.wexpress.com
Nostalgic Images
26012 Nostalgic Road
Defiance, OH 43512
Tel.: 419-784-1728