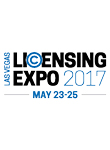 Now in it's 37th year, the 2017 Licensing Expo is once again poised for growth. Having expanded from a small show originally based in New York City, the Licensing Expo has seen substantial growth over the years and has been the industry leader in providing high-tech solutions to help retail buyers meet with Licensing experts and learn the ropes of the business.
Jessica Blue, Senior Vice President, Licensing, UBM, is enthusiastic about the full show experience buyers will find at the Mandalay Bay Convention Center in May 2017. "Licensing Expo is unique as it's not a product show, yet hundreds of senior retailers attend every year. They come to see which brands and characters their consumers will be demanding in the next 18-24 months and to secure exclusives for their stores. Retailers know that they can differentiate their product offerings through trusted brands and characters that consumers love and Licensing Expo is where the licenses of those brands and characters are traded."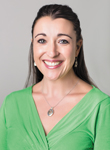 In 2016, show management debuted the Matchmaking Service, which proved a resounding success and helped retailers to maximize their time at the show. Back again for 2017, this technology allows show attendees to search the Licensing Expo database of contacts to find the exact product or manufacturer that they seek for their store. The service allows attendees to set up meetings with possible new business partners in advance of the show, and will also deliver on-site reminders and a detailed itinerary. Available to all registered attendees, if buyers have any additional questions, a dedicated Licensing Expo Matchmaking Service team is available to assist.
Blue also recommends planning those meetings as far in advance as possible. "If you are a licensee, wholesaler, distributor or retailer at Licensing Expo, the service is free and you are able to make appointments with exhibitors by searching on exhibitor name, country or brand/property type. We will be offering free webinars on how to use the matchmaking service in the New Year." With an estimated 16,000 buyers and 480 exhibitors expected for the 2017 show, retailers will see over 5,000 character, art & entertainment, fashion and corporate brands on display, so planning your time in advance is critical to maximizing your trip.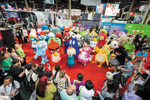 "Retailers benefit from hearing the branding strategies of brand owners from all over the world on the Expo floor and this gives them the insight into which licensed products they should be backing for the following seasons." Blue explains. "Many retailers attend the Expo with their key licensee manufacturers to meet jointly with brand owners to discuss product lines together. Some retailers do DTR's (direct to retail deals) at the Expo. In this business model, the retailer becomes the licensee and has the product manufactured in their own factories."
Also of note for 2017, the Licensing Expo show will take place a month earlier than in the past. "I'd advise you to book your hotel as soon as possible as the hotel blocks are filling up." Blue continues. "Retailers should also take advantage of the 25 session seminar schedule, Licensing University, hosted by LIMA, the Licensing Industry Merchant's Association. There are always many great retail-focused sessions. The Licensing Expo Opening Night Party is a not-to-be-missed event and a great networking opportunity for licensors, licensees and retailers."
For retailers looking to expand into the world of Licensing, this is the show you will definitely want to see.