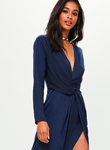 The U.S. apparel market is valued over $315 billion. After the holiday season dwindles away, apparel sales climb again in March, continuing an upward trajectory until they peak in December. Every year, en vogue trends change with the calendar. The styles popular in spring set the stage for sales throughout the year. By getting ahead and stocking in-demand looks now, shoppers will continue to choose your store as their top apparel and accessory destination into the summer and through the holiday season. Independent Retailer has comprised an assortment of popular looks based off of tastemakers such as New York and Paris Fashion Week, Vogue, Elle, and often-imitated celebrities. The trends we chose can be incorporated subtly or boldly into any retailer's display. Enjoy!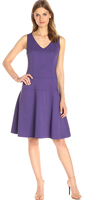 Purple Palooza
Pantone recently announced Ultra Violet as the official Color of the Year for 2018. This vibrant hue will take center stage across fashion and design industries as we move towards spring and summer styling. Many early adopters are already selling nail polish, coffee mugs, lipstick, jewelry, phone cases, and other accessories labeled as Pantone's official 18-3838 hue.
In their official announcement, Pantone said enigmatic purples "have also long been symbolic of counterculture, unconventionality, and artistic brilliance. Musical icons Prince, David Bowie, and Jimi Hendrix brought shades of Ultra Violet to the forefront of western pop culture as personal expressions of individuality." Pantone says the chosen shade has a mystical or spiritual quality. "The color is often associated with mindfulness practices, which offer a higher ground to those seeking refuge from today's over-stimulated world. The use of purple-toned lighting in meditation spaces and other gathering places energizes the communities that gather there and inspire connection." Not only is Ultra Violet on-trend, the color also has a soothing effect that can put your shoppers at ease.
Though Ultra Violet is technically not a shade of purple, many designers incorporated purple varieties into their Spring/Summer collections well before Pantone's announcement. At the fall fashion shows, which predicate trends for the following year, designer Victoria Beckham displayed a head-to-toe pastel purple look. Many others incorporated these ethereal and delicate tones. While lighter colors are hardly a groundbreaking trend for summer apparel, this year cool purple and violet shades across the spectrum will be the "it" color.

Retro Ruching
Both romantic and retro, these curve-hugging touches offer a welcome break from their more confining corset relative. In 2018, shoppers are getting all of their clothing in a bunch with ruching details on tops, dresses, skirts: any product imaginable. A departure from the body-con dress ruching of the 2000s, today's ruching detail is often adjustable for maximum comfort and style. This classic fabric technique helps add visual interest and a hint of flair to everyday basics and is an easy trend to incorporate for just about any apparel or accessory retailer.
Yes, you read that correctly. The accessory of '90s fashion nightmares has returned. In fact, the fanny pack was eBay's top-selling item for all of 2017. This time around, the fanny pack, bum bag, waist bag, belt bag, whatever you like to call it has returned with a twist. Many modern-day fanny packs are worn as a kind of modified cross-body bag. Early celebrity adopters of this style include Kendall Jenner, Bella Hadid, and Sarah Jessica Parker, just to name a few.
Designers such as Gucci®, Louis Vuitton®, and retailers like Barneys New York®, Nordstrom®, and Adidas® are all currently selling variations of the bag. Unlike the neon cloth and nylon fanny packs of the '90s, today's version features solid leather.
There's no denying the convenience of a hands-free bag. Unlike backpacks, waist bags keep belongings in your line of sight. Sleek, modern-day fanny packs appeal to a wide range of trend-conscious and practical shoppers.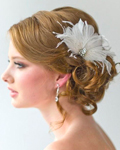 Delicate Details
According to Vogue's "Top Trends of Spring/Summer 2018" spring in three words is "feel good fashion." They say this year, feel-good fashion translates literally as "clothes to party in – sparkles, tassels, feathers." Whether or not you will be partying this spring, the season is still a time for feeling good. This year, feel-good apparel comes in the form of delicate, playful details like fringe, feathers, and embellished straps.
Fringe has been having a moment in fashion for some time now, with no sign of slowing down. Fringe details on tops, dresses, and skirts offer movement, texture, and opportunities for colorful combinations. Whether your customers commit to a full fringe dress or opt for subtler, yet still equally fashionable, fringe earrings; there is something for everyone with this year's fringe.
Plucky runway designers took flight with feathered looks during fashion month this past fall. A delicate feathered pop at the hem of sweaters, as statement earrings, and as pom-pom accents is a popular touch to all kinds of garments this spring.
This year, the devil is in the details. Why opt for a plain fabric strap when it could be made of pearls, rhinestones, sequins, or jewels? As Vogue also said in their piece, this spring and summer fashion is all about apparel staples "souped up via ingenious hems and washes and embellishments, having morphed into über versions of themselves."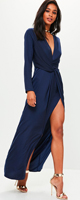 Satin & Sheer
Not just delicate details, this year is also all about delicate fabrics. Graceful sheer and satin are the playful textiles of choice for many designers and shoppers alike. Layering sheer slips, dresses, and long cardigans in solid colors or floral patterns is a celebrity-favorite look this year. Though often worn daringly, this trendy look can also be a practical way to incorporate light layers as the weather changes for shoppers of all ages and styles.
Mix & Match
Unlikely pattern pairs and color duos are also joining the mainstream this year. Traditional neutral and jewel-toned winter garments are making way for interesting juxtapositions and contrasts as the weather heats up. Designers such as Louis Vuitton® and Valentino® even went as far as to mix and match different colorful floral patterns within the same garments. Gucci® mixed patterns within the same outfit. Checkered and tropical prints are making a comeback in this graphic-heavy look. This look should be easy for any apparel or accessory retailer to achieve by unexpectedly mixing and matching your already popular items on mannequins and store displays.