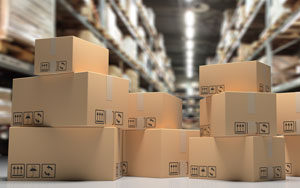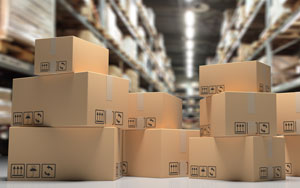 by Luke Kupersmith
Modern consumers are savvy. They are better informed than ever before, and they know more about what they want to purchase prior to setting foot in a store or visiting a retailer's website. Social media causes the demand for some products to feel sudden. The need to create a memorable customer experience has independent retailers looking for ways to set themselves apart in an increasingly crowded world.
With many smaller stores clawing to keep up with both larger brick-and-mortar retailers and broader industry changes, they are unknowingly making some costly and critical mistakes. This is particularly true when it comes to shipping. Here are three immediate fixes that will help independent retailers save money on shipping and improve the health of their bottom line.
Start Auditing Shipping Invoices
While many brands struggled throughout 2020 just figuring out how to survive if they were not able to open their physical locations, the United States' largest small package carriers did not have the same worries. The carriers debuted several new mid-year surcharges and eliminated a shipper's ability to file for late deliveries. They also posted record profits, yet the carriers increased their rates again for 2021.
This should not be a surprise. The big two carriers have always increased both ground and air rates every year. Over the past decade, that has resulted in an overall price jump of roughly 75 percent. All these new surcharges and rate changes can lead to mistakes since carriers are not immune to errors. In fact, with rates always moving and promotional opportunities always changing, there is a better than zero percent chance of inadvertently being overcharged for shipping.
If businesses are not auditing their shipping invoices and regularly applying for refunds, they are losing money that they could be investing elsewhere. The carrier auditing process can be done manually. However, combing through all of the data contained within a typical shipping invoice is time consuming. Automating the auditing process is much easier and there is technology available to help shippers identify places where uncorrected errors have cost their businesses money.
Stop Abandoning Logistics Strategies in Favor of Customer Satisfaction
Anyone who has worked any length of time in retail has heard the phrase "the customer is king," and while that is a great way to help employees set priorities, it presents many challenges when trying to operate a profitable retail business. Today, though, most leaders do not have a choice.
This is an admittedly hard thing to balance: cost effective operations vs. customer satisfaction. Shipping has become a point of differentiation, and that is tough for many independent retailers. Nowadays, most consumers expect free shipping and balk at the idea of paying for it, and larger retailers and online giants have the package volume to make shipping very cheap or free for their customers.
Additionally, some smaller businesses are paying whatever rates the carriers are offering because they are unaware of where and how much their contract rates can be improved. When the cost of meeting customer expectations with quick delivery times is not balanced by passing along shipping costs to the customers, profits suffer. Many independent retailers' profit margins get pinched because they are paying too much for expedited delivery or using a non-optimal level of service. Then, they are forced to either eat the additional shipping costs or pass the extra expense along to their customers. In retail, the customer may be king, but you cannot let that same customer jeopardize the long- term viability of your business.
Stop Siloing Shipping Inside Each Department
Some brands do not abandon those logistics strategies. They stick closely to them, but they are still struggling with shipping costs. In some cases that is due to the fact that they have got shipping siloed inside each department of their business. This means each department determines how it manages shipping, often leaving gaps that are difficult to see when shipping is not set apart as its own function inside of the organization. Doing this can create blind spots in a logistics strategy that are hard to identify and nearly impossible to correct, meaning they are missing opportunities for cost savings.
It is common for independent retailers to operate at razor thin margins. Shipping can often be an expense that feels nebulous and hard to control, but it is also a place where profit can be made or lost. By sticking to established strategies and using available technologies, shipping does not have to be a place where profits are lost.