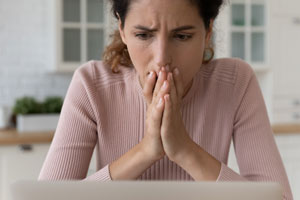 by Patrick Kelly
One of the most significant economic impacts of the COVID-19 pandemic was the dramatic increase in ecommerce as consumers avoided brick-and-mortar stores. The industry was quick to pivot and enable businesses to operate without requiring a physical presence, which helped them reduce operating costs and minimize their infrastructure. Not surprisingly, this was accompanied by a dramatic increase in online fraud schemes and cyberattacks.
New scams were erupting all over the web, ranging from identity theft, card-not-present, false chargebacks, account takeovers and more, putting businesses under great stress. During the first four months of 2021, digital fraud attempts rose 25 percent in the U.S. As businesses harness emerging technologies to enhance their security and verification processes, criminals are also utilizing tech-driven tools to bypass companies' verification systems.
Fighting emerging fraud methods demand effective and innovative security as well as identity verification solutions for digital businesses. Personal information on digital ecommerce platforms is becoming increasingly vulnerable to cybercriminals and money launderers. The consequences can be ruinous for businesses that fail to comply with Anti-Money Laundering (AML) laws. Therefore, it is more critical than ever for independent retailers to minimize their exposure to online fraud — but many do not know where to focus.
To get started, here are three steps retailers can immediately take to protect their businesses and reputations:
1. Incorporate Identify Verification (IDV) and Fraud Solutions.
These can ensure instant and accurate Know Your Customer (KYC) measures. Identity verification has become even more important as remote and hybrid work becomes the norm and significant business data is transferred to cloud applications. Identity verification also allows ecommerce businesses to ensure the legitimacy of end-users during the onboarding process and includes verification of government-issued ID documents and certain liveness detection checks that ensure authentic customer onboarding and effective KYC compliance.
Most fraudulent activity, financial intrusions, and data breaches begin with a stolen identity or misused access protocols or employee credentials. Failing to properly verify identification and implement robust KYC policies can wreak havoc on a small business and its reputation.
2. Implement Robust AML Screening Measures.
These will be able to detect, flag, and report suspicious transactions. Recent applications of Artificial Intelligence (AI) and Machine Learning (ML) technologies have vastly increased businesses' abilities to prevent money laundering and other fraudulent activities. AML systems can intelligently extract risk-related facts from large volumes of data, making the identity verification process faster and more secure while also identifying gaps in customer information and delivering Know Your Customer (KYC) alerts.
3. Constantly Monitor Transactions.
This will help business owners to identify low, medium, and high-risk customers. KYC verification is sometimes not enough, as customers with legitimate identities can participate in money laundering schemes. Therefore, it is critical to perform ongoing transaction monitoring to analyze trends, which can be conducted by implementing AI- and ML-driven technologies that allow ecommerce retailers to mitigate financial crime risks and avoid becoming entangled in a money laundering scheme.
Manning the Front Line Against Fraud
Deploying advanced automation and technology applications are vital in the fight against online fraud — and businesses have taken notice. In 2020, 47 percent of companies had a medium to high-security automation level — a significant jump from 39 percent in 2019.
As cyberattacks and scams continue to grow, businesses now recognize how easily human error can also open the door to fraudulent activity as threat actors increasingly carry out phishing attacks to steal employee credentials and gain access to critical business data. Today's AI-powered solutions can help detect and prevent such attacks and are more accurate than humans at analyzing risk. Automated security systems can also reduce the risk of internal threats and hinder employees from leaking or selling confidential customer information.
The threat landscape is complex, but the solution is not. Implementing automated security measures, combined with a robust IDV solution, can help ecommerce businesses reduce fraud with minimum human intervention. They can also screen identities against global sanctions, Politically Exposed Person (PEP), and adverse media lists to quickly detect and prevent fraudulent payments. Compared to yesterday's complex and time-consuming manual measures, today's solutions take mere seconds to verify identities.
Online Security Requires Innovation
Online retailers must continually innovate to stay ahead of bad actors and ensure legitimate customers can shop with confidence. As the ecommerce industry grows and becomes more lucrative, the number of criminals who want to scam customers or exploit businesses will also increase. E-tailers need AI-powered IDV solutions that can help them determine the real identities of their customers and verify their transactions before they are onboarded. Only with effective and innovative security, combined with identity verification solutions tailored for digital businesses, can these companies continue to flourish in an increasingly digitized world.
Patrick Kelly is an experienced professional in digital identity and multi-modal biometrics designed "to prove you are who you say you are." He is head of sales for ShuftiPro in the Americas.