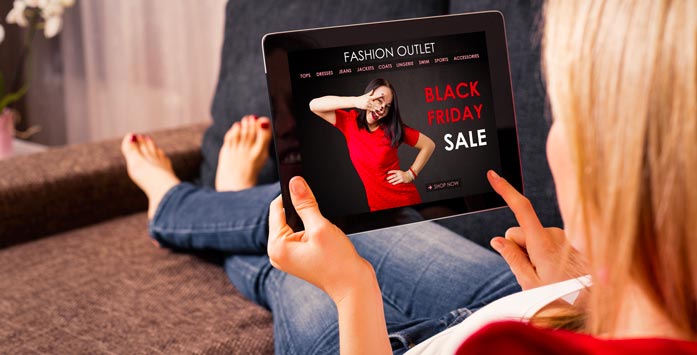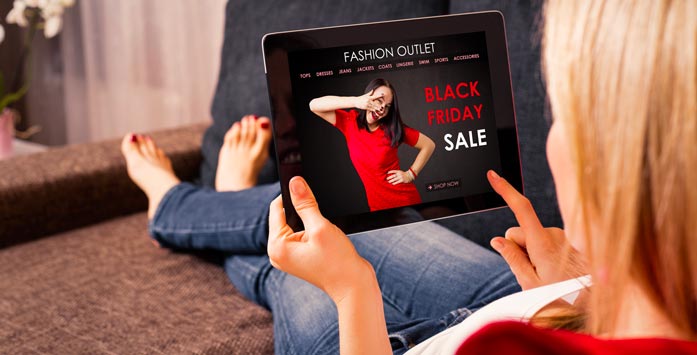 The holiday selling season is just around the corner.
In between placing orders and designing store displays, it's easy to leave planning promotions to the last minute. But, the holiday season is the perfect time to stand out from the crowd with creative offers. Not to mention, fourth quarter is also the most profitable season in retail. In 2017, consumers spent a total of $691.9 billion during the months of November and December alone. With some great offers and a little planning, independent retailers can have their most profitable holiday season yet. We've gathered tips from five retail experts to help inspire new promotional offers that will have your shoppers coming back for more.
---
"Use the term 'Cyber Monday'
in your online sales promotions, but don't restrict the sale to single day. The term is used in promotions that go beyond the inherent time frame, so Cyber Monday sales extended until Christmas are becoming common.
Alternatively, many sellers are creating a cycle of holiday sales that have little to do with Black Friday or Cyber Monday and instead provide super low prices on a rotating catalog of items. This way the retailers have something new to promote every few days, giving shoppers more reason to stay engaged and check back for deals."
Dan Breeden
Head of Content
Yahoo Small Business
---
"Dress those windows
Creative windows displays are a key driver for walk-in traffic. Done really well they can even get you free media attention. If coming up with creative window displays is not your strong suit, consider partnering with a local artist and having them do your window displays for the season. Independent bakery, Nadege in Toronto, Canada has done this really successfully."
Jacquie Young-Sterling
Director of Customer Experience, Compliantia
www.compliantia.com
---
"Build a digital marketing roadmap
Maximizing holiday sales through paid advertising is your best bet. But it takes preparedness. Be sure to plan budgets, set benchmarks, and react quickly. Consider key dates such as Black Friday, Cyber Monday, Shipping Cut Off, Post Christmas, etc. Next, be sure to map out budgets for every week, and watch your daily caps on Cyber Weekend.
Lastly, build retention early so you can cash in later. We highly recommend remarketing, so you can reactivate past customers or people who have been exposed to your brand previously."
John Pellinghelli
Co-Founder, Metric Digital

www.metricdigital.com
---
"Retailers should work to build email lists ahead of time.
By running contests and promotions (both in-store and online) in Q3, retailers are primed for success in Q4 when it's mission critical to get each promotion in front of as many eyeballs as possible. Retailers should consider point of purchase displays, a Facebook contest app like Woo Box, and a pop-up on the desktop version of their websites in order to build their lists for future campaigns.
Retailers should also choose loss-leaders carefully. It's easy to offer a handful of heavily-discounted flatscreen TVs on Black Friday and Cyber Monday, but retailers that don't specialize in electronics should plan to offer competitive deals on relevant products and services. That doesn't mean retailers can't think outside of the box, though: for example, a furniture store could partner with a local carpet cleaning company to offer free carpet cleanings when someone purchases an entire living room set. The main thing is to be sure to keep the promotions relevant to the retailer's target audience.
Lastly, make use of the Wayback Machine to view your competitors' sites during Q4 of last year. Chances are, they'll run very similar promotions in 2018 as they did in 2017. This gives savvy retailers the chance to outsmart competitors by offering stronger deals that differentiate their stores from the competition."
Tyler Sickmeyer
CEO, Fidelitas Development
FidelitasDevelopment.com
---
"Your customers are all on their phones, so be sure you are able to reach customers where they are.
Add text message marketing into your mix so you can capture their attention with the promotions you have planned for the holidays. SMS marketing is an effective, yet underutilized way for independent retailers to increase sales. You'll be able to reach customers who are most interested in what you have to sell and you'll stand out from the crowd of competitors.
Melani Deyto
Director of Marketing, Text Marks
www.textmarks.com