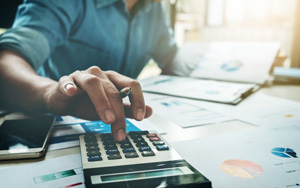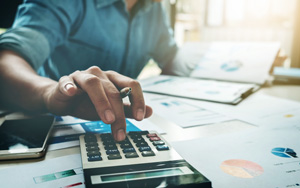 by Eric Goldschein
Whether it's always been your dream to own a brick-and-mortar shop or you've decided that it's time to expand from pop-up shows and ecommerce to a full-fledged store, a retail storefront is a major endeavor that involves extensive planning, lots of financing, and a bit of luck in order to succeed.
Financing in particular is perhaps the trickiest aspect of starting a business. You'll need funds to cover startup costs, and your ongoing overhead costs—from your lease (at least six months' worth) to security deposits and utilities, plus the other costs of running your business such as securing inventory.
Few people have enough personal savings to fund these costs, and even if they did, putting up that much personal capital is a big risk. With that in mind, it's crucial that you find responsible, affordable ways to finance your retail storefront without putting you or your burgeoning business at too much risk. Here are five ways to finance your first store:
SBA Loans
The Small Business Administration's loan program helps small business owners get their hands on some of the best financing possible, by partially guaranteeing loans disbursed by a variety of banks and community lenders. There are a variety of SBA loan programs, each with different loan amount ranges, interest rates, preferred uses, and other factors. The three SBA loans most useful to retail store owners are as follows:
SBA 7(a) loans: The SBA's most popular loan program has very few restrictions on what you can use the money for.
SBA 504/CDC loans: This program focuses on fixed asset uses, such as buying real estate or renovating existing locations. It would be perfect for business owners seeking a new storefront.
SBA Microloans: These "small" loans, capped at $50,000, are a great SBA loan product if you're a new business owner without extensive business history. Most other low-interest loans require you to have a few years in business.
Keep in mind that SBA loans are competitive and require you to have a strong personal credit score and a plan for repaying your debt, among other qualifications.
Business Lines of Credit
A business line of credit is a bit like a credit card. You get access to a pool of funds that you can draw on at any time, paying off each draw as you go. Lines of credit are great because they are a flexible form of financing. If an unexpected cost arises when building out your storefront, or if you hit a cash crunch and are suddenly unable to pay for core costs like payroll or inventory, you can dip into your LOC rather than stiff your employees or default on a payment.
Equipment Financing
Do you need to invest in a specific piece of equipment, such as a computer that manages your inventory, a point-of-sale system, a printer, or a truck for deliveries? Equipment financing is a low-risk form of financing that's great for new business owners.
With equipment financing, a lender passes along the exact amount you need to purchase a new piece of equipment. You then pay back the lender the principal plus interest over time, like a regular loan. The benefit of this financing is that the loan is "self-secured" by the equipment. If you default on a payment or are otherwise unable to pay off the loan, the lender will simply seize the equipment and your other assets won't be at risk.
Inventory Financing
Another form of self-secured financing that may be even more useful to retail stores is inventory financing. Once you get your storefront up and running, you may not want to sink the rest of your liquidity into securing big inventory purchases—or you might not have the cash at all at this point.
Instead of grinding business to a halt, you can use inventory financing and let a lender lay out the money needed to replenish your stock. Again, if you fail to pay for whatever reason (and hopefully this is never the case), only this inventory will be at risk for seizure.
Grants
There are a multitude of small business grants available that you can apply for, with many of them specific to certain types of business or populations, such as women or veteran small business owners. Unlike loans, however, grants often have specific use requirements and smaller funding limits. That being said, it's hard to argue with free money, in any context.
Grants are available from federal and state government agencies, local nonprofits, and even from corporations. Contact your local Chamber of Commerce to learn what's available nearby, or consult this master list of 100+ small business grants.
You likely didn't get into the retail business to be a fundraiser, or to fill out loan applications. But being a business owner means keeping an eye on your finances at all times, so you can stay in business for the long-term. Get things off on the right foot by securing affordable financing, or putting yourself on the path to acquiring some — you'll be glad you did.
ABOUT THE AUTHOR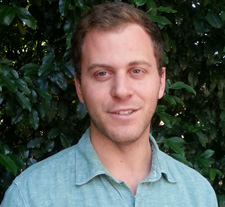 Eric Goldschein is the partnerships editor at Fundera, a marketplace for small business financial solutions. Eric has nearly a decade of experience in digital media and writes extensively on finance, marketing, entrepreneurship, and small business trends.