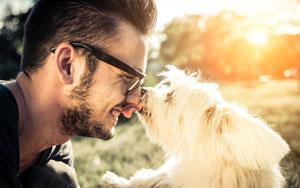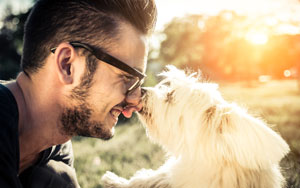 by Linda Jeo Zerba
Over time, consumers' relationships with their pets have begun to change. Pets are the new "baby" for many generations, especially among Millennials. They have become core family members who are oftentimes treated, pampered and outfitted as one might do with human offspring. Even the language used to refer to pets has shifted to be more inclusive and loving, giving the fur babies heightened status in the family. This has resulted in pet industry growth across a variety of retail sectors. In fact, according to the American Pet Products Association, spending on pets is expected to reach more than $75 billion in 2019.
Gift-Giving
One of the big trends in recent times is the purchase of gifts for one's pet. In fact, of Millennial pet parents recently polled, more than 92% of them have purchased gifts such as toys, treats, and clothes for their fur baby. How many of us hang our pet's stockings on the mantle with care each holiday season for Santa? Even Valentine's Day has specific products fashioned for pets, including toys shaped like a bouquet of flowers, bottles of champagne and boxes of chocolates – all typical human gifts for this holiday. This is a two-way street.
Personalization
Gift giving is not a one-way street. Pets can now also give gifts to their owners: a gift in the form of their likeness imprinted on a wide variety of items. Think everything from jewelry fashioned in the silhouette of a fur companion, socks with a pet's head printed on them and personalized photographic gifts like calendars, phone covers and coffee mugs, or our favorite: a tie printed with multiple poses of a dog's head in a pattern. Any dog dad with an important business meeting coming up is bound to appreciate that. More and more we see retailers including products like this for pets — it appeals to a wide audience and means big business for retailers who cater to personalization.
Fashion
Speaking of good fashion choices such as a personalized tie featuring a favorite fuzzy family member, fashion for pets to wear themselves is a quickly growing sector in pet retail categories. Customers can get their pets some loungewear for watching Sunday night HBO with them as well as some high fashion choices for a furry ring bearer at an upcoming wedding. While pet fashion may not fall into a traditional retail category such as food or toys, it is quickly becoming essential for any pet retailer. Fashion sells!
Eat it up
It would be remiss if we didn't talk about retail trends surrounding what we feed our furry friends. By and large, this is the retail sector most impacted by the shift in the attitudes toward fur babies. The global pet food market is expected to be worth $98.81 billion by 2022. Traditional pet foods are falling out of favor and more consumers are opting for "fresh, frozen, or made-to-order diets."
This just touches on the surface of the booming pet marketplace. As pets rise in status and importance in the family structure, it's changing the face of the retail landscape surrounding pet products. Pet ownership is on the rise and so is spending, so it's an exciting and innovative segment of the market that retailers and brands would do well to keep an eye on. After all, nothing is too good for Fido.
About the author: Linda Jeo Zerba Linda's focus on unearthing core human truths inspires brands to create stronger and better connections with people. Her track record for redefining organizations within highly competitive markets guides brands to clearly establish their role in shaping innovation and new market trends. With over 20 years of experience, Linda has mastered the art of defining the voice of the consumer and speaking directly to their belief systems. Originally trained as an architect, her greatest strength lies in her commitment to brand focus and her methodology of crafting compelling brand stories.