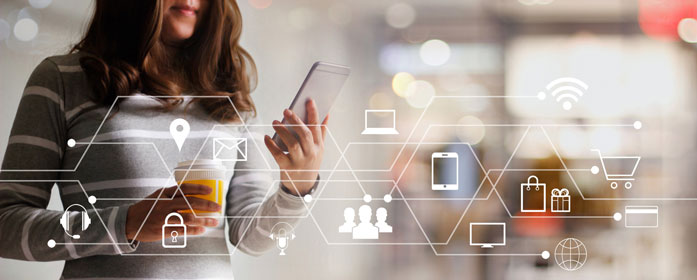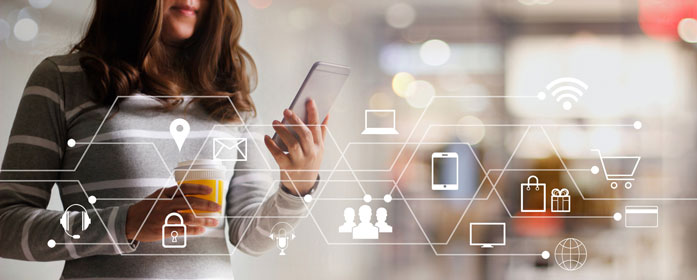 by Sergey Lypchenko
In the online retail field, keeping track your customers' data is extremely important but often hard to perform. Luckily, we have software helpers. Today's Customer Relationship Management (CRM) systems turn the registration, tracking, and usage of customer data into a fast and easy-to-handle process. Let's take a closer look at the advantages CRM software brings to ecommerce businesses and find out how to develop a solution for your company.
Why Use CRM Solutions?
It's fairly simple because both customers and businesses can benefit from CRM. Any kind of direct-to-consumer business, such as online stores or beauty salons, won't work without paying attention to the customer's needs.
The Benefits:
Growth of sales.
The CRM, CS and sales reps can access information like customers' order history, payments and inventory, among others, which will help with finding a unique, personalized approach to each buyer.
Better demand & supply planning.
Ecommerce software often has a demand-driven planning feature too, so companies can predict the future demand for their products and manage their reserves better.
Advertising.
As the information becomes centralized, companies can easily launch targeted marketing and advertising campaigns.
After-sales service.
Again, with this new information at hand, you can serve customers better even after the sale by making personalized offers.
RMA management.
Return Merchandise Authorization is also included in CRM software. This is when CS staff who have all the information can find the best approach to solving customers' issues – over the phone or using remote diagnosis.
Reduced spending.
Auto data synchronization eliminates the need for manual transmission that sometimes results in errors leading to bad customer experience.
Why It's Better to Build a CRM from Scratch
The main advantage of a custom-made CRM system is the adaptation ability for business processes in the company. It's the best choice for businesses that have a complex business model or unique software suites. If you're building CRM software from scratch, you can ask developers to include functionality needed to serve your specific business requests. There also won't be any unnecessary modules and scripts, saving you time, money and annoyance.
Custom software doesn't require monthly or yearly payments for a license. As a system owner and administrator, it can not only grant access to staff members but also provide different levels of access, depending on a person's position in the company. Make sure to still keep in mind that custom solutions require high upfront costs and developers' sources.
5 Step to Building a Custom Ecommerce CRM
List the goals.
Start with defining your requirements, goals and needs for the company to meet. Also be sure to think of an ecommerce CRM strategy that will help you define the problems you want to solve first. When you have the list, you will easily draw a scheme of the company's main goals and plans.
Create a list of features.
Take time to write down the features you think are vital for your business. You can always check what basic features are needed for an MVP version. Basic ecommerce CRM features include: market analysis, activity tracking, support channel, client's lifecycle analytics, messaging channel and marketing campaigns. There are plenty of features to choose from. Once you add those features your business just can't function without, you can think of additional options that can be added later.
Brainstorm.
Meet with your staff or partners to discuss the list of features you've created, as well as other aspects. By listening to their opinion, it'll be easy to single out the top features for your future software. Brainstorming is fruitful, so don't skip it.
Find the right vendor.
When everything is arranged, it's time to look for software devices. There are many companies on the market and finding the right one may seem hard, so just follow these tips: outsource the development, check the company's reviews and rates and portfolio for fit to your business.
Don't overestimate the power of CRM.
Even though CRM is extremely useful, it can't help to fix every single business problem. Utilize the capabilities of this new system, but always make sure to keep an eye on things as a whole.
Sergey Lypchenko is a technical writer at Cleveroad that offers web and mobile app development services. Their main goal is to develop first-rate and competitive software for our customers. His mission is to provide people with interesting material about innovations in the world of IT. twitter.com/LypchenkoSergey.