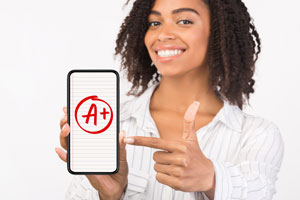 It is that time once again to begin planning all of your back to school deals and promotions! Now that most students are back in the classroom, retailers can advertise the usual school supplies such as backpacks and new clothes and shoes, but now there is a new problem plaguing consumers: inflation.
Even though shoppers seem to be less worried about COVID precautions, inflation has been causing a stir, which means customers will be on the lookout for more affordable supplies this year. In order to get the most eyeballs on your storefront, social media pages, or ecommerce site, Independent Retailer has put together some essential back to school promotions for retailers nationwide:
Advertise to Shoppers Across All Channels
"Based on in-store and online shopping data, the back to school shopping season will look remarkably similar to the pre-COVID era as shoppers return to old habits," Andrew Duffy, CEO and co-founder of SparkPlug, said. "We are seeing in-store shopping race back to pre-pandemic levels, with about 81 percent of sales taking place in-store and only 13 percent occurring online, according to the Census Bureau. However, pandemic-era changes now give retailers the opportunity to serve shoppers across any channel. New tools allow customers to order online and pick up in-store, view in store and order online for home delivery, and everything in between, turning the traditional in-store retail environment into an omnichannel hub."
SMS Messaging Can Help with Customer Acquisition
In their most recent cross-channel marketing study, Carrie Parker, SVP of Marketing at Cordial, says the company found that SMS has a huge, largely untapped potential to be a core part of the buyer journey, especially when marketing to Gen Z. Consumers told Cordial they were more willing to sign up for messages from brands during the last year, and marketers saw growth in both email and SMS subscriber acquisition. When customers make a purchase or sign up for your loyalty program, be sure to get their email and phone number so you can reach them through these channels.
"All successful SMS marketing campaigns have one thing in common: They generate engagement. Mobile usage is at an all-time high and a recent Cordial study found that more than half of consumers have shopped in response to a text message sent by a brand, and 84 percent is from Gen Z," Parker said. "It is essential for marketers to have SMS as part of their cross-channel marketing strategy. By sending the right message based on real-time customer behavior at the right time, successful SMS campaigns drive higher engagement because each message is both timely and relevant to your audience."
Always Remember to Create Loyal Customers with Back to School Purchases
No matter what types of promotions you put out there, it all comes down to creating a memorable experience for the customer. Make sure you and your employees greet every shopper, advise them on how the product can fit into their life, and show them the actual merchandise, advises Duffy. Whatever you can do to create a personalized, high-touch experience for every shopper will create loyal customers that come back for that perfectly curated retail experience.
"We are also seeing that retailers who focus on maximizing their average ticket sales at high traffic times are going to be more successful than those who focus on how to increase traffic to the store. It is more efficient and cost-effective for a smaller retailer to focus on selling ten percent more in each transaction than it is for them to focus on getting 1,000 more customers in the door to achieve the same result," Duffy said.