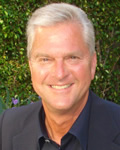 Dear valued reader,
This year marks our 25th anniversary serving the wholesale and retail merchandise industry, and I want to thank you for choosing us to help you grow your business. It is an honor to bring you the news, business insights and, most importantly, new product information you need to succeed. Throughout the years, our motto has been to under promise and over deliver, and we're dedicated to connecting reputable wholesalers with the most active buying audience across all venues. It is through this unwavering commitment to your success that we've grown, like many independents, from a family run start-up to a staff of more than 25 professionals. Each year, we print millions of copies of both monthly and annual publications, as well as manage several industry websites.
It's been an exciting journey that began in 1987 when my father, Gene Sumner, and I bought the East Coast Merchandiser magazine, a regional monthly journal serving the flea market industry. We soon launched Western and Midwest Merchandiser magazines in order to cover the flea market and swap meet industry from coast to coast. Within two years, we introduced Independent Retailer (formerly Cover) magazine and in 1990 my brother, Woody Sumner, came on board as publisher of that periodical. We then launched Wholesale Central and Closeout Central, which are now the leading online resources for wholesale merchandise, and, in 1996, Ron Fisher joined our team as publisher of Web Wholesaler magazine, the publication for online wholesale buyers.
Along with the Merchandiser Group magazines, which reach over 100,000 vendors of new merchandise each year, we created and manage FleaMarketZone.com, where vendors find daily news and product information. To further support small business operators, we started the PROVENDOR Association, the only body dedicated to empowering flea marketers. This free resource offers exclusive deals and discounts, analytics and a quarterly newsletter filled with actionable intelligence.
Another milestone of which I'm extremely proud is the launch this year of GoliathFalls.com, a directory that showcases and bolsters America's locally owned independent businesses. GoliathFalls.com is a website where merchants can list themselves for free and combine forces to gain national marketing power. Consumers use the site to discover locally owned stores, restaurants and services in hundreds of categories, and they also share reviews, which is the number one way millennials make their buying decisions today.
In addition to supporting small businesses, we are committed to employing practices that protect our environment. Last year, we were honored to receive a GreenCircle Award from the Connecticut Department of Environmental Protection. The Merchandiser Group magazines are printed on 100 percent recycled newsprint and we printed over 1,000,000 copies using recycled paper versus new, virgin-wood newsprint in 2011.
In the years ahead, Sumner Communications will continue to strive for your excellence as well as our own. Small businesses are the backbone of both local communities and our national economy, and we are firmly focused on providing the strategic news and product information you need to enjoy a promising future.
Sincerely,
Scott Sumner, CEO
Sumner Communications Inc.