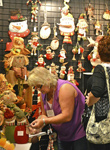 Get, ready, get set, and GO to Urban Expo's Philadelphia Gift Show, to be held January 6-9, 2017 at the Greater Philadelphia Expo Center in Pennsylvania. As it was so popular last year, the show will again be co-located with the Philadelphia National Candy, Gift & Gourmet Show, allowing buyers from all over to sample the sweet delights of the Candy and Gift show, while meeting up with their favorite suppliers, and find new sourcing opportunities at the Gift Show.
Russ Turner, Show Director, tells Independent Retailer, "As the first gift show of the season for Northeast retailers, the Philadelphia Gift Show is the perfect place to find everything you need to kick off a profitable year. Included are top lines and new introductions from the region's favorite manufacturers and sales representatives, local artisans, regional specialties and American-made resources all in a convenient and cost-effective setting."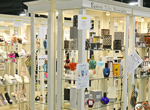 What can buyers expect to find at Philadelphia Gift Show? Known throughout the region as a top-notch source for East-Coast specialties, the show expertly offers buyers a one-stop shop for giftware of all kinds. Exhibitors will be showcasing up-and-coming designs in decorative accessories, tabletop and fashion accessories, plus toys and games, handcrafted artisan-created gifts, and much more.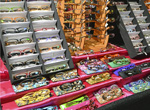 Turner goes on to note that, "the winter show will feature a full range of resources in virtually every category, with a special product spotlight on key growth areas, including: Makers' Market, Home Accents, Made in America, Child's Play, Souvenir & Resort and Gourmet, Candy & Confections." Also of note and in keeping with the show's focus on the specific delights of the region, on January 7 from 10-11am, buyers may attend a special buying tour hosted by Eric Flanigan, Aramark's Vice President of Retail & Leisure. Flanigan will lead buyers through a brief presentation and show tour that centers on how retailers can successfully create and incorporate Made In America 'merchandise stories' around specific products in order to grow store sales.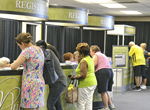 As always, the Philadelphia Gift show will host a series of buyer education seminars, complimentary breakfasts, prize giveaways and special bonuses, discounts and lunch for those who stay through the last day of the show. For buyers seeking additional show details, hotel reservations and travel information, please visit www.philadelphiagiftshow.com or contact Urban Expositions at 800-318-2238.