By Cheryl Sullivan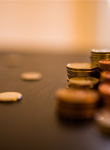 It's no secret that today's retail environment has morphed into a fast-paced and competitive world. The industry is still in shock after the recent announcement of Amazon's planned acquisition of Whole Foods. It's a clear sign that Amazon will become a formidable force in the grocery business, and one which has the financial capacity to price aggressively.
Today's Millennial shoppers, along with the influence of rising Generation Z, are the polar opposite of yesterday's Baby Boomers. They are very price sensitive without any loyalty to a given retailer, brand, or product. Price is at the forefront of the mind for this group of shoppers. They are eager to browse around to find products at the best price – which, by the way, doesn't necessarily mean the lowest price. In fact, in a recent commissioned global shopper study conducted by Forrester, 81 percent of shoppers claimed they shop around, 54 percent compare prices, while only 17 percent claimed they buy at the lowest price.
If it isn't about the lowest price, what is it that today's shoppers expect when it comes to pricing? The answer is simple — they want a price they believe is fair. The Forrester study also uncovered that a whopping 78 percent of shoppers believe data science helps ensures that sense of price fairness.
So how does a small retailer or independent remain relevant and compete with today's new realities? What if the first step was as simple as stopping some of what you are doing? For example, stop some of the counterproductive promotions that not only perform poorly but erode the margins of those that do perform well? Many retailers now realize that it is a journey — one in which you can crawl, walk and then run when it comes to pricing, reaping enormous financial benefits along the way and generating an ROI that can easily self-fund the journey.
The Crawl – Analytical Insight
The first step in the journey is capturing the low-hanging fruit that comes from deep analytical insight into your pricing and promotions. This insight is science-based, understands basket affinities, and provides a clear picture into the effectiveness of your pricing and promotions.
For example, several recent case studies reveal shocking insights into promotional performance. On average the top 15 percent of promotions alone drove 85 percent of the promotional profit. To make matters worse one-third of the revenue lift along with one-half of the profit lift was due to demand transference from other products. 40 percent of offers were loss leaders and 10 percent of the promotions were total losers — providing no incremental revenue or profit even with the support of vendor funds. Simply by identifying and stopping those promotions that are of no value or merely eat away profits of other promotions, retailers were able to see savings of anywhere between $24-60 million the first year.
The Walk – Moving from Insight into Strategic Rules-Based Pricing
The next step is the "Walk." This step is where retailers progress beyond insight into rule building. Set prices and forecast demand while adhering to fundamental business rules and constraints such as good-better-best relationships, private label to branded pricing, ending number, etc. These may be rules or practices you already have established. If not, now is the time to look at your product selection and make relationships and determinations in overall pricing strategy.
In addition to laying out general rules, take into consideration category roles and strategies such as enhancing margin, driving traffic, growing baskets, and increasing market share, to name a few. Item affinities such as cannibalization and halo sales effects of inter-related items are also considered; so predictive forecasts are very accurate.
The Run – Science Determines the Optimal Price and Offer
The run is the next level of pricing. This is where machine-learning science and optimization technology can help retailers move into the arena of strategic pricing. This means determining a price or promotional offer shoppers view as fair, and where the retailer achieves strategic and financial objectives.
The science within the optimization is always "on," monitoring market shifts and learning shopper's sensitivity or elasticity to price for every item within a retailer's assortment. This information is used to identify the optimal everyday price, determine the markdown price, and cadence to clear discontinued items. The information from machine learning and optimization technology can also recommend targeted, prescriptive promotions including which exact products to promote, which channels to promote them through, the right combination of marketing vehicles, the optimal offer, and price.
Retail is detail, and the massive amount of data retail generates can propel store owners from the state of analysis paralysis into the world of predictive and prescriptive pricing. Data science and agile cloud-based technology can remove the need for costly internal infrastructure and resources that were once required to support pricing and promotional practices and quickly even the playing field for independent retailers.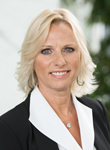 Cheryl Sullivan is the chief marketing and strategy officer of Revionics. Revionics is a leading profit optimization software company, enabling performance-driven retailers to leverage predictive analytics and demand-based science in building shopper-centric, responsive merchandising strategies that create a sustainable competitive advantage