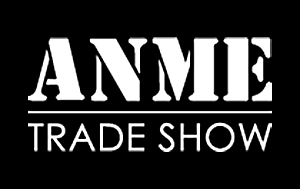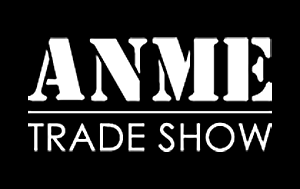 by ANME
David Castlegrant, President of ANME Trade Show, announced recently that the three-day show scheduled to be held in Las Vegas will be converted to an online event to run the same days as the cancelled live event, August 16 – 18, 2020.
"After months of discussions with our ANME Las Vegas partners and our ANME community, we have made the decision to forgo the 'in person' ANME Summer 2020 in Las Vegas," Castlegrant said. "This was not a decision we took lightly but due to the continued pandemic and current state regulations, there is little certainty regarding our hosting a 'live' ANME Summer 2020. This decision to cancel has been made with the support of our executive board, exhibitors, and buyers."
Kyle MacNall, Director of Operations of the ANME Tradeshow stated, "The ANME VIRTUAL SUMMER 2020 is a web based, added feature to the ANME Trade Show website. The show will provide links that will take the buyers to a specially designed Exhibitor Profile web page which can link to the exhibitors' website and feature any items (new, in line, or closeouts) that the exhibitor wishes to offer for sale during the ANME Trade Show. Exhibitor Profile pages will direct buyers to login in order to view product pages, contact info, virtual appointments links, social media, YouTube videos, and many other opportunities to sell products."
The ANME Virtual Trade Show page link will be live from the start time of the planned trade show until the time that the show closes. MacNall said, "Right now there is a great opportunity for the ANME TRADESHOW buyer–exhibitor community to participate and reap the rewards of The ANME VIRTUAL SUMMER 2020."
ANME VIRTUAL TRADE SHOW SUMMER 2020 Will Deliver the Following to Buyers:
Detailed Exhibitor Profile Page with links to show specials, booth specials, on-demand product and line showings, one-on-one appointments via Zoom, FaceBook Live, and many other buying opportunities
Virtual Hot Shows
Search tools to find brands and products
Networking opportunities
Virtual companion to run concurrently with future live trade shows.
The Show Will Go On
"We will miss seeing everybody in Las Vegas. Our exhibitors and buyers form a core of community that reaches beyond just doing business. ANME has always been about strong relationships that are bonded by mutual respect and camaraderie. The ANME VIRTUAL SUMMER 2020 will run August 16-18 and be conducted as an online buying event with the goal of providing the same buying opportunities, special deals, and access to exhibitors that our buyers would expect to see at our traditional show" said Castlegrant.
The next live ANME Trade Show will be held January 17-19 at the Rio All Suites Hotel & Casino in Las Vegas. For more information, visit their website at anmexpo.com.