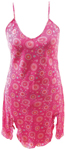 Hot fashion trends, designer names and designer logos may capture the heart of the fashion conscious buyer in 2010, but an equally strong pull will continue to be the tug of tight purse strings, as unemployment lingers uneasily at over 10 percent nationwide and family budgets stay tight. But what seems to be boding well for the independent retailer in the apparel category is that everyone needs to buy clothes, and even for those shoppers who do not intend to replace their entire 2009 wardrobe with new items, they will need to supplement and spruce up their current garments to update their look.
"Apparel is an inexpensive way to make a person feel better, and people always need clothing," says John Olivarez, President, Mid-America Liquidators, Inc., Independence, MO. "People cannot go out and buy a mattress or sofa every day, but they can buy clothing. In fact, most of our customers tell us that their apparel sales continue to do well, because their shoppers can spend $5 on a new pair of shorts, and at least they feel some relief in an economy where most of what comes out is negative rather than positive. My customers can sell Dockers or jeans for $10, so that a person who is really on a limited budget can go in and outfit himself for a new job, or go job hunting at a very inexpensive price by buying closeouts and overstocks." In recent interviews with wholesalers, distributors and closeout buyers, there is a rich mix of apparel available today that bargain hunters can buy, but it is not necessarily available in the same quantities as a few years ago, as giant retailers get smart about how much merchandise to buy.
Mid-America Liquidators handles liquidation merchandise of all types, including furniture, mattresses, domestics, shoes, appliances, electronics, hardware and much more. In the apparel area, it sells mixed pallets. Olivarez observes, "You get a variety of all different brands that can range from Polo, Ralph Lauren, Tommy Hilfiger and Calvin Klein, to Seven for Mankind, True Religion and Dockers. It is just variety pallets." Mid-America customers do not have to be concerned about getting stuck with too much of the same product, even if it does come by the pallet. Olivarez says that the pallets are not, for example, a solid pallet of True Religion jeans, in which a retailer could be overwhelmed with 200 pairs of a product. He says that a pallet may have 20 to 30 different brands in it. It could be men's, women's, or children's apparel. All of the pallets are manifested, so the retailer can get to see what is on the pallet before buying it.
Mid-America Liquidators' pricing on these pallets is as follows: A piece of apparel, a pair of jeans for example, is produced by a major manufacturer, tagged with a retail price perhaps of $29, and then shipped to a major retailer. Some merchandise does not sell, and Mid-America obtains it. If Mid-America Liquidators buys that pair of jeans from the retailer, it will sell its customer this pair of jeans for $7.25, or 25 percent of the $29 price tag. The Mid-America customer may sell that pair of jeans to its consumer for around $13.50, which is a huge discount off the original $29 price tag. "This merchandise is all priced the same; we sell it at 25 percent," says Olivarez. "With each pallet, you take the total quantity and the price is 25 percent. The price is on the cover sheet when we fax or email it to the customer. If a customer calls us and says they want women's clothes, we will look at our pallets for one containing a large amount of women's clothing and send it to them. If they say they want men's clothing, we look around for a pallet heavy in men's apparel. If they want just a variety of clothing such as children's, women's and men's, we will send that to them. Our sales executives try to fit what the customers' needs are, with our available product."
Some apparent niche markets are also doing quite well. Remi Hu, sales manager, Spring Import, Inc., Brooklyn, NY, notes that the firm sells knit tops, hooded Ts, zip hoodies, chemise, nightgowns and pajamas. It has found a particularly strong niche in sleepwear this year. "We do a lot of sales with sleepwear," he says. "It is a good seller year round. We price our sleepwear very aggressively, and the price point is probably the main reason it is one of our best items. We notice that a lot of our customers today are looking for packaged type goods such as pre-wrapped items, or items that are ready to be gifted." Sweaters and knit tops are way more seasonal for Spring Import, Inc. For example, in the summer it does a lot of dresses and knit tops. That is usually starting in February. The hoodies and sweater dresses sell around August and September, prior to the cold season.
Spring Imports, Inc. does not insist on a minimum order, as Hu explains. "We do not have a minimum order, but rather let the customer buy what he or she needs. We feel that by putting a minimum on it, it might turn off some people who otherwise might buy from us. So we leave it open. We ask that the customers at least buy the pre-packs, and normally the pre-packs are between six or 12 pieces. Normally anyone can get started with our merchandise right away. We find that the orders eventually grow."
Spring Imports does indeed price its sleepwear aggressively. "Our nightgowns are priced between $1.50 and $2.50 for each unit, and there are 12 pieces per pre-pack, so with the $1.50 items, it is $18 per pre-pack," says Hu. "With merchandise priced this aggressively, we encourage all of our customers to run specials. For example, on the $1.50 items, we suggest that the retailer sell it for $3.99, or two for $7. That is one of the reasons our sleepwear moves so fast, shoppers can buy a lot of styles, put them in a rack and do a special. This moves product very quickly, because at that price, the customer will pick up two or three packs.
"Every time our customers run specials, they get a strong reaction in sales. If you are just selling one piece at a time, inventory will move more slowly. For these specials, obviously more merchandise has to be in stock. Spring Imports offers free shipping on all orders over $300," Hu reports. The knit tops are a little more expensive, than the sleepwear and range in wholesale price between $2.50 to $5. "We try to offset that little price increase by lowering the quantity that must be ordered," says Hu. "On the knit tops, we sell them six pieces at a time. It normally works out to between $20 to $30 per pre-pack. It seems to be a good number for us."
Spring Imports does a lot of business outside of its website with its larger customers, who do not have time to go on the website. But for the regular customer, the website is set up so that it is extremely easy to navigate and order from. "It is not really open to the public, but once you set up a free account," says Hu, "you have access to all pricing and can place an order online. We try to make our website as clean and simple to use as possible."
Michael Smith, president, Overseas Trading Group, says that his firm gets apparel and accessories from department stores, which is MOS, or, "marked out of stock." These items could be anything from belts, underwear, purses, or hats, and be mixed into Gaylord boxes, however it comes off the shelves of the store. "There are between 1,500 to 3,000 pieces in a box, he estimates. "We sell at bulk, but everything is brand new, and we sell it for $.55 per unit. This merchandise is not for the Marshalls or the TJ Maxx's of the world. It is for the retailer that owns a few stores. Retailers buy these boxes and spread out the merchandise throughout the store. Much of this merchandise has retail tags on it. Our customers are anyone from the flea market people on up. There is value in this merchandise. If they lay out 1,500 pieces and then sell for about $1 per piece, they are essentially doubling their money. This is good merchandise for anyone, from a flea market to a small chain of stores."
Smith says his customers are never overwhelmed by 1,500 to 3,000 pieces of one type of merchandise, such as scarves. "The SKUs are real shallow," he asserts. "So you may end up with three of the same thing. If the SKUs were deep, the major stores would leave the merchandise on their shelves. When the SKUs start getting short, major retailers need to replace that merchandise with SKUs of depth."
Apparel is not as available in the overstock market as it was just a few years ago. Overseas Trading, for example, gets in about 80,000 pieces of clothing per week. The company sells this clothing for a set price of $1.45 wholesale per piece. "There is a real need for this merchandise right now, because the department stores are not generating a whole lot of it. This is true clothing, and it could be Wrangler jeans, or Levis or Nike sweatshirts, or it could be T-shirts. It comes in Gaylord boxes containing 500 to 900 pieces. At a price of $1.45 per unit, the wholesale price of these boxes of apparel is $725 to $1,305 each.
Smith suggests that retailers visit his website and drop down to a title that reads, "Assorted Assorted MOS." "That is where the hole in the market is, and where we have been benefitting greatly," he asserts. "Department stores do not have enough clothing. I used to sell 80 trailers a week of clothing, but I could not get 80 trailers of clothing right now if my life depended on it. But I do have about 80,000 pieces a week coming from a particular department store chain. Overseas Trading has a section of its website where it has daily offerings. The firm has a list of customers and companies that get an email blast every day. If the firm has gotten in a shipment of Levi jeans, for example, the customers will get an email blast, and that information will go on the website and stay there until it sells out.
T-shirts are very popular in the marketplace. Mustapha Abdullah, manager of US T's Inc., Morton Grove, IL says that we are committed to supplying customers with the industry's best sportswear. US T's carries an extensive line of products, including T-shirts, sweatshirts, sweatpants, golf shirts, long sleeve tees, tank tops and pocket T-shirts. Its large inventory includes top quality brands such as Fruit of the Loom, Gildan, Delta, and Jerzees. The company's goal is to provide quality products with quality service for all customers.
"We do mostly irregulars. Prices are going up right now. Prices are going up because many manufacturers have cut back on production, and cotton prices are quite high now as well. We have a minimum order of $100," says Abdullah. US T's Inc. website contains a complete listing of wholesale prices for its various merchandise. For example, its adult short sleeve T-shirts by Fruit of the Loom are priced as follows: white T-shirts at $16.96 per dozen, and $15.96 per dozen when ordered by the case. Each case contains six dozen T-shirts.
There is a strong market for closeout merchandise, both here in the United States and abroad. Gabriela Figueroa, office manager, Closeout Center, Rancho Cucamonga, CA, says that the firm supplies closeout apparel. Its offerings depend on what is available, and what comes into the market. "We will put together whatever the customer needs," she asserts. "For example, we are selling to customers in South America right now, and they are going into their fall and winter season, so we need to make packages that are geared toward that. Our pricing is based on what they can afford, and what their price margins are."
"Our customers are looking for different types of closeouts," Figueroa explains. It just depends. There are customers who are looking for merchandise from particular major retailers, or different types of closeouts. Sometimes we get items that we cannot sell locally, so we have to sell them outside of the country. Then there are items where we can sell them wherever we want, because there are no restrictions on them. We will furnish pictures and other information, particularly to customers who cannot visit us locally, to look at our merchandise. We send pictures so that they can see what the package will contain."
The following were interviewed for this article:
Gabriela Figueroa, office manager
Closeout Center
8840 Flower Road Suite 120
Rancho Cucamonga, CA
Tel.: 909-987-9260
John Olivarez, president
Mid-America Liquidators, Inc.
900 S. Vista Avenue
Independence, MO 64056
Toll Free: 800-504-0531
Tel.: 816-796-9800
Website: www.midamliq.com
Michael Smith, president
Overseas Trading Group
4575 North US 1
Vero Beach, FL 32967
Tel.: 772-539-7075
Website: www.overseastrading1.com
Remi Hu, sales manager
Spring Import, Inc.
80 Evergreen Ave.
Brooklyn, NY 11206
Tel.: 718-381-1888
Website: www.springimportusa.com
Mustapha Abdullah, manger of US T's Inc.
US T's Inc.
6314 Oakton St
Morton Grove, IL 60053
Toll Free: 800-843-2147
Tel.: 847-663-0467
Website: www.ustsinc.com