by Bryan Kirschner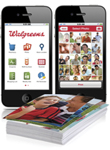 "Appdiction" is a term that the Apigee Institute (apigee.com) created to describe people's increasing dependence on their smartphones. Research by the Apigee Institute, in collaboration with Stanford University's Mobile Innovation Group, found that smartphone power users in the U.S. and the U.K. tap away on their devices many times and at many places. This includes more than a third (36%) who do so at least occasionally while at dinner with others, and a majority (60%) who admit using their device in the bathroom. Funerals and church services may be the final frontier for smartphones – but even then, about one in ten (10% and 9%, respectively) admit checking their device in those contexts. More than half of those surveyed (55%) check at least one app every hour or more frequently.
Smartphone owners in the U.S. and U.K. expect a range of businesses and other organizations with which they interact to provide key products and services via apps within the next two years. In this finding, retail nearly leads the pack: 92% of those surveyed expect apps from department stores, second only to banks at 94%. Overall, 84% of all the smartphone owners surveyed said owning a mobile device has changed how they shop at least a little – with more than one in five (22%) reporting mobile has "completely" changed how they shop.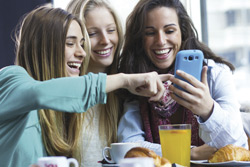 Looking ahead, our research indicates that 88% of all smartphone owners plan to spend at least as much time in front of their mobile screens in 2015 as they did last year, with 30% of them expecting to increase their usage. Similarly strong majorities expect to download as many or more apps and spend as much or more via apps this year (84% and 83%, respectively). This data makes a clear case for why retailers need to capture attention and sales from smartphone owners every day. With that said, competing to win over today's "appdicted" consumers may mean breaking new ground for some. We have observed three practices associated with success delivering apps with impact:
• Do something useful. Our recent survey indicates that usefulness is an important reason why people love apps (91% feel favorably toward apps, driven by 64% who feel "very favorable"). Nearly two-thirds (64%) of smartphone owners say their phones and apps give them more control over their lives, while 81% believe their devices make them more productive. As an established retailer you have a built-in opportunity to use apps to enhance your existing customer relationships by saving them time and money. Target reported that store maps in its iPhone app were accessed more than 400,000 times during the 2014 holidays. Cartwheel, Target's digital coupon app, added two million new users over the holiday period and has surpassed $1 billion in promotional sales since its launch. Walgreens "Refill by Scan" feature reduces the time needed to request a prescription refill to seconds by using a smartphone's camera.
• Leverage your existing assets. For all the enthusiasm smartphone owners feel toward apps, there are challenges: majorities feel that "app stores can be confusing" and that "good apps can be hard to find" (65% and 54%, respectively).
In this context, as a retailer you have some highly leverageable assets. Your brand equity can give your app a name recognition advantage in an app store. Perhaps even better, your physical store may be a great place to provide and promote bar codes that enable customers to "scan and install" your app. And your existing advertising capabilities could be put to use to deliver compelling direct-to-consumer app install ads through Facebook, Twitter, Google, or other social channels.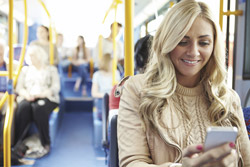 • Extend your reach with APIs. By turning some of your existing assets into digital assets, you may be able to build an ecosystem of partners that increases the value of each participant. Walgreen's Photo Prints API, for example, enables mobile developers to include the ability for their app users to print photos to any of the more than 8,000 Walgreens locations. Even your loyalty program could become a digital asset: Walgreens' Balance Rewards API enables prequalified partners (such as WebMD, or Misfit, makers of the shine fitness tracker) to connect and share information so individuals can receive Walgreens' Balance Rewards loyalty program points for healthy activities like walking, running and weight management.
The case for making apps a first-class asset becomes even stronger if we consider the behavior of "top app users" – defined in the Apigee Institute survey findings as the top quarter of smartphone owners based on frequency of use across 12 categories of apps – to be a potential bellwether of things to come.
Among these "smartphone elite," 45% plan to increase the number of apps they download this year. Almost unanimously (97%) they expect to spend as much or more via apps, with 38% planning to spend more. And some good news for retailers who want to seize the digital business opportunity: 72% have downloaded a retail app in the last year and 88% rate app shopping favorably.
These survey results quantify the degree to which "smartphones are changing everything" – and why it is now imperative that retailers recognize what "appdiction" means for them.