by Mackenzie Hurlbert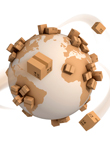 Instead of paying for the space and personnel to manage an inventory of products, many companies are choosing to use drop shipping fulfillment strategies. Companies pay wholesale merchandisers to ship their product directly to their client, eliminating themselves as a middleman. While some companies drop ship through Amazon, many are branching out and choosing to drop ship on their own by partnering directly with suppliers. The benefits of drop shipping are numerous, as are companies like Kole Imports, XSDepot.com, who offer fulfillment services. "Drop shipping is essentially a supply chain management technique where you are utilizing a distributor's warehouse space and logistics to fulfill orders," said Jason Halfaker, Director of e commerce for Kole Imports, a global wholesale merchandiser that offers drop shipping services. "By leveraging the resources of the supplier, it allows the drop shipper to focus on marketing their website, the products and further promoting their own business growth."
Kole Imports offers a 100% free drop ship program to all who register at the website dropship.koleimports.com. A company can view their catalogue of over 4,000 products with daily inventory updates, and decide which ones they would like to sell. From there, Kole Imports ships the product directly to the customer, saving the middleman time and money. "Our model is different than traditional drop shipping," said Halfaker. "Most of our products are sold in minimum quantities. We like to think of it as the Costco approach to drop shipping. With that being said, we still have several hundred items that can be shipped by the single piece, and it is up to the customer whether they want to focus on those single items or the entire catalog."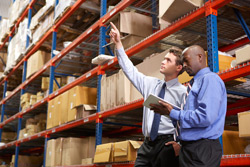 Many independent drop shipping services are designed so the consumer never knows their product is not shipped directly by the company from which they ordered. "Our drop ship orders are 100% blind-shipped, meaning that they go out with our customer's business name and address on the package," said Halfaker. "The end customer thinks the order is coming straight from the drop shipper, who actually never sees or touches the goods that they are selling." Drop shipping can save time and space for companies because businesses no longer need to worry about ordering, shipping, organizing or storing their products. As Halfaker said, the time a company would spend managing inventory could be better used to market and promote themselves or grow their consumer base.
While a typical store can only sell what is in stock on shelves or in storage, a company that drop ships can offer more and spend less. Drop shipping can also be beneficial for smaller companies who want to offer a broad variety of products or who are thinking of branching into new product lines. Companies do not need to stress as much about the products they offer. They can sell what they think would be popular and mark the price up to 20 percent, and if a product does not sell or goes out of style, they do not need to deal with clearing out unsold merchandise. Similarly, firms are able to take risks and explore new product categories without committing to a defined amount of product. With drop shipping, what sells, sells. What does not is not your problem.
Though many use Amazon as a middleman for drop shipping services, there is an ever-growing trend of companies managing their own drop shipping agreements, but this choice does depend on the product intended to sell. A company looking to drop ship should first look at the product they want to market and see if drop shipping is the right choice for them. For example, because many outlets drop ship electronics and accessories, the supply is high, the market is over-competitive, and so prices are low. Drop shipping might not be the most profitable choice. On the other hand, if you were a supplier of hiking bags, the narrower market is a little less competitive, and drop shipping could be a profitable method for selling product. However, to play devil's advocate, one drawback for drop shipping in a narrower market is others will drop ship the same product from the same supplier and there would be little claim to originality of merchandise.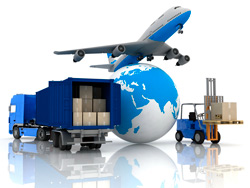 Retailers that drop ship face the challenge of having an overall lack of personal investment in the products sold. The company is not selling their own product, so it is important to add product value and importance. An article by Mashable suggests becoming an expert in the product's field and to create content that draws consumers in. A blog, website, or social media presence with updated news and content related to your field could naturally bring consumers to your site or familiarize them with your brand. If a company were the go-to for news or updates on a certain topic, then they would most likely be the go-to arena for products in that field. The reputation spreads and soon applies to content, expertise, and product.
Be smart about whom you pick to be your supplier. Some drop shippers charge as much as five to ten dollars per item for their services. This narrows your profit margins and may mean the difference between business growth, or plateau. Once a drop shipping business is up and active, it tends to run itself and requires little maintenance other than customer service. Nonetheless, it is important to remember companies should not overextend themselves when they start drop shipping. It is smart to pick a product niche, make a name for oneself in that consumer base, and then decide which product lines to pursue next.