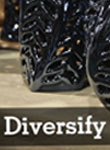 ASD Las Vegas, the wholesale buyers and sellers shopping extravaganza showcasing essentials, high margin buys and upcoming holiday merchandise, will be held August 12 through 15 at the Las Vegas Convention Center. Attracting tens of thousands of retailers and distributers from all over the world, ASD covers the entire scope of product categories including Gift & Home, Fashion Accessories, Jewelry/Cash & Carry, Health & Beauty, Toys & Novelties, and Value & Variety (Closeouts / Liquidation).
The consumer goods trade show, open from 9 a.m. to 6 p.m., Sunday through Tuesday, and from 9 a.m. to 4 p.m. on Wednesday, is not open to the public and attendees are required to show business identification and government issued photo ID to receive a badge and be allowed into the show. There is no cost to attend for qualified buyers who register before the show opens, but there is an onsite registration fee of $25 for those buyers who wait and register at the show.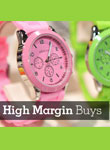 To assist exhibitors and buyers alike with accommodations, ASD has negotiated special rates at nearby hotels and provides free shuttle transportation to and from the Las Vegas Convention Center and its official hotels. ASD's opening night party will be held Sunday, from 8:30 p.m. to 10:30 p.m., at First Food & Bar in The Palazzo. The first 700 attendees to arrive will be treated to delicious desserts and complimentary cocktails, courtesy of  Supreme Party & Novelties (Booth SL2917).
Knowledge Experts Share Tips to Improve Sales
Not only is the show a paradise for discovering new suppliers and products, as well as for networking among other business owners, it offers extensive educational sessions to help independent retailers profit in their businesses. Industry knowledge experts cover issues of interest including social media marketing, email marketing, selling on Amazon, eBay and your Website and SEO. The full seminar schedule is below. In addition, Independent Retailer Magazine and blog.wholesalecentral.com publisher Sumner Communications will be at South Hall SU2731 and Central Hall C3637 to discuss advertising and editorial opportunities that improve business reach.
Sessions Schedule:

Monday, Aug 13 – 9 a.m. to 10 a.m., Keynote Session: "The Power of Email & Social Media Marketing," Speakers: Ron Cates, director New Market Development, Constant Contact
LVCC, North Hall, Room #N246

Monday, Aug 13, 10:30 a.m. to 11:30 a.m., Keynote Session: "Social Media Marketing Made Simple," Speakers: Ron Cates, Director New Market Development, Constant Contact,
LVCC, North Hall, Room #N246

Monday, Aug 13, Noon to 1 p.m., "The Psychology of Price," Speakers: Lewis Cocke, VP of Client Services, RMSA
LVCC, North Hall, Room #N246

Monday, Aug 13, 12 p.m. to 1 p.m., "Online Triple Threat: Selling on Amazon, eBay and Your Web Site," Speakers: Harry Hirschman, VP, Marketing and Business Development, Vendio
LVCC, North Hall, Room #N245

Monday, Aug 13, 1:30 p.m. to 2:30 p.m., "Using the Techniques of Inventors & Innovators to Generate New Ideas," Speakers: Julie Austin, CEO, Creative Innovation Group
LVCC, North Hall, Room #N246

Monday, Aug 13, 1:30 p.m. to 2:30 p.m., "Comparison Search Engines 101: Getting Your Products Found," Speakers: Ryan Douglas, Product Lead, SingleFeed
LVCC, North Hall, Room #N245

Monday, Aug 13, 3 p.m. to 4 p.m., "Direct Marketing Still Rules in an Age of Social Media," Speakers: Jim Palmer, President, Community Commerce Group Marie Case, President, Case Communication
LVCC, North Hall, Room #N246

Monday, Aug 13, 3 pm. to 4 p.m., "Fine Tune Your Online Marketing Strategy," Speakers: Harry Hirschman, VP, Marketing and Business Development, Vendio
LVCC, North Hall, Room #N245

Tuesday, Aug 14, 9 a.m. to 10 a.m., "Why Doesn't Your Web Site Have This? The Features You NEED to Sell Products," Speakers: Rick Wilson, Miva Merchant
LVCC, North Hall, Room #N245

Tuesday, Aug 14, 10:30 AM to 11:30 AM Maximizing your Flea Market/Swap Meet Retail Business Speakers: Jeff Dwight, Publisher of the Merchandiser Media Group, Sumner Communications
LVCC, North Hall, Room #N246

Tuesday, Aug 14, 10:30 a.m. to 11:30 a.m., "Comparison Search Engines Advanced: More Tips for Experienced Online Sellers," Speakers: Ryan Douglas, Product Lead, SingleFeed
Location: LVCC, North Hall, Room #N245

Tuesday, Aug 14, 12 p.m. to 1 p.m., "Are you kidding me? You're not using Amazon FBA?" Speakers: Chris Green, Director, ScanPower
LVCC, North Hall, Room #N246

Tuesday, Aug 14, 12 p.m. to 1 p.m., "What You Don't Know About SEO: Getting Your Products Found in Search," Speakers: Pat Pepe, Internet Merchants Association
LVCC, North Hall, Room #N245

Tuesday, Aug 14, 1:30 p.m. to 2:30 p.m., "STUDEX Ear Piercing Programs; Profitable, Safe and Easy," Speakers: Ed Oberg, Studex Inc.
LVCC, North Hall, Room #N246

Tuesday, Aug 14, 1:30 p.m. to 2:30 p.m., "Turn Browsers into Buyers: Leading Online Visitors to the 'Buy' Button," Speakers: Rick Wilson, Miva Merchant
LVCC, North Hall, Room #N245

Tuesday, Aug 14, 3 p.m. to 4 p.m., "What You Need to Know to Manufacture and Buy Products From China and Elsewhere in Asia," Speakers: Dan Harris, International Lawyer, Harris & Moure
LVCC, North Hall, Room #N24