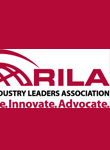 Congress moved one step closer to closing a decades-old loophole that has given online retailers an artificial competitive advantage over their brick and mortar competitors. The Retail Industry Leaders Association thanked House Judiciary Chairman Lamar Smith (R-TX) and Ranking Member John Conyers (D-MI) for scheduling this hearing on the Marketplace Equity Act (HR 3179), legislation that would close the sales tax loophole by allowing states to require online retailers to collect and remit state sales tax. RILA Executive Vice President for Public Affairs Katherine Lugar commended bill sponsors Congressman Steve Womack (R-AR) and Congresswoman Jackie Speier (D-CA) for building a bipartisan coalition in support of the legislation.
"Retailers compete on price every single day, and it's time for government to stop meddling in the free market by giving one segment of the retail industry special treatment over everyone else," says Lugar. "Regardless of whether a sale happens in a store or online, the state sales tax collected should be the same. Government shouldn't be picking winners and losers by giving online companies an artificial competitive advantage.
"Congressman Womack and Congresswoman Speier have built strong bipartisan support for their legislation with 47 House members currently signed on as cosponsors. That support, coupled with strong backing from Republican governors across the country gives us confidence that Congress will act.
"Retailers have been waiting a long time, and today's hearing is the next big step forward toward restoring a true free market.  We remain committed on behalf of America's retailers to working with lawmakers in both parties, in the House and the Senate, to push for action this year that levels the playing field once and for all."
Retail Industry Leaders Association (RILA) is a trade association of the largest and most successful companies in the retail industry.  Its member companies include more than 200 retailers, product manufacturers, and service suppliers, which together account for more than $1.5 trillion in annual sales. RILA members operate more than 100,000 stores, manufacturing facilities and distribution centers, have facilities in all 50 states, and provide millions of jobs domestically and worldwide.