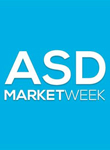 ASD Market Week is a comprehensive B2B trade show that brings a variety of retail merchandise from all over the world together in one efficient shopping experience. The ASD Market Week show floor is filled with quality choices at every wholesale price point buyers could want. ASD Market Week is held twice per year at the Las Vegas Convention Center and is a wholesale buying event that can't be missed for any small to large sized retail, distribution, or importing business.
45,000 buyers from 88 countries visit ASD Market Week each year. From department stores to convenience stores, general stores to gift shops, from grocery store distributors to fashion boutiques, this is a trade show where any buyer can find unique merchandise that will set their store apart.
Nine Shows. One Location.
ASD Market Week is divided into nine major merchandise categories that function as mini-shows. Gift and Home Accents is home to artwork, crafts, gourmet foods, plush toys, pet care items, spiritually themed gifts, stationary products, holiday and seasonal items, bed and bath, furniture, décor, floral, and much more. The Fashion and Accessories section contains shoes, scarves, handbags, watches, and a mixture of classic and trendy apparel for all ages and price points. Beauty and Fragrance offers countless cosmetic, makeup, nail, hair, and spa options including private label solutions. The Souvenir and Novelty section contains a mixture of branded, licensed, and handmade games, toys, puzzles, collectibles, and more. C-Store offers traditional name brand convenience products and POP display items as well as new-to-market products. Cash and Carry contains a huge selection of affordable fine and sterling silver jewelry and on-trend gifts to go. General Store and Closeouts offers dollar store items, tech accessories, sporting goods, travel, and more.
ASD Market Week's growing Culture+ section offers smoke and vape solutions such as e-cigarettes, hookahs, e-liquids, lighters, and supplements. The SourceDirect Show at ASD brings together manufacturers from all over the world so larger buyers can purchase gift, fashion, electronic, and general merchandise directly from the source.
ASD is free for qualified buyers who register in advance. On-site registrations have a $40 fee. Attendees can plan their trip and set up meetings with exhibitors ahead of the show through the website or show mobile app. ASD also offers a limited number of reduced-rate hotel rooms and a complimentary shuttle service from the official hotels to the Convention Center.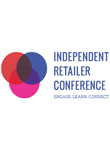 Independent Retailer Conference at ASD
The Independent Retailer Conference is a "pop up conference" within ASD Market Week dedicated entirely to the unique lifestyle and responsibilities of indie store owners with a focus on delivering in-store and e-commerce operational insight and expertise that can help independent merchants further succeed in their retail goals. The conference co-locates with many national tradeshows and is recognized as a unique, trusted destination for retailers to gain valuable insight for their one-of-a-kind businesses. Many of the speakers at the Independent Retailer Conference are authors, consultants, marketing experts, and retail industry veterans who provide valuable, accessible, and expert insight on areas including store operations, marketing, publicity, merchandising, and more. For more information visit www.IndependentRetailerConference.com.