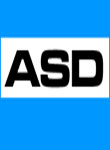 Recently, ASD Las Vegas was approached with the idea of creating an ASD TV Shopping Show to air in top A & B television markets in late 2014.The goal of the innovation-themed program is to showcase ASD's unique industry to millions of consumers and serve as a launching pad for new ASD exhibitor products.
As a steppingstone to the TV project, ASD has forged an agreement with The Big Pitch with Kevin Harrington, which will produce an event at the upcoming ASD Show in Las Vegas-on Monday, August 4th and Tuesday, August 5th. Kevin Harrington is one of the original "Sharks" on ABC's Shark Tank, as well as the founder of the company AsSeenonTV.Com. Harrington will be the featured panelist, along with a group of fellow marketing and product development professionals.
The format of The Big Pitch event at ASD will be similar to that of the TV program. Qualified companies whose products are "ready for prime time" will privately pitch Harrington and the panel for 5 to 7 minutes, after which all participants will receive invaluable feedback, possible television exposure, video footage of the pitch for their own marketing efforts, and exposure through the attending media. A handful of standout products will have the opportunity to step into the spotlight and play a featured role in the ASD TV Home Shopping program.
For more details on how your product can participate in the ASD Big Pitch, please contact Brian Hakan at brian@thebigpitchtv.com. He will respond to each applicant's questions. The Big Pitch program is open only to ASD exhibiting manufacturers. Upon evaluation, products that meet the basic qualifications will be invited to participate. The investment to pitch Harrington and his fellow panelists is $550.00 for the first 25 companies, and $750.00 for each additional, to cover the cost of bringing in The Big Pitch team.
ASD Las Vegas, the flagship event of Emerald Expositions, is based in Los Angeles, CA and brings together 45,000+ attendees and 2,800 sellers in the wholesale merchandise industry. ASD Las Vegas take place bi-annually in March and August in Las Vegas and are the 18th and 19th largest expositions in the U.S., respectively, covering over 700,000 square feet of exhibit space. Fore more information, visit www.asdonline.com.