By Gordon Russell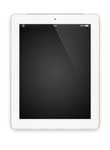 Mobile point of sale (mPOS) is a revolutionary change retailers can implement in their stores to offer customers a more intimate and convenient shopping experience. When customers don't have to stand in lines and sales associates don't have to take customers to a central counter, this creates a distributed sales process which pleases customers. It also empowers sales associates and allows retailers to reimagine and modernize their store floors.
Customer satisfaction & increased sales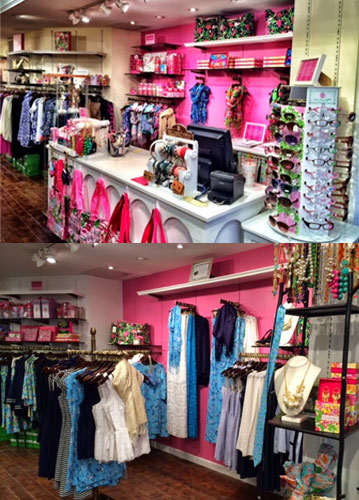 Introducing mPOS presents a modern, cool, hip environment customers recognize the minute they walk in. Customers feel good about the store and the brand, which reinforces the relationship. In The Pink Stores, Inc., the largest chain of Lilly Pulitzer Signature Stores in the U.S., recently launched mPOS as part of a major store transformation project. The company piloted the project in their store on Newbury Street in Boston, where they removed the fixed cash wrap and stationary POS terminals and went 100 percent mobile, using Apple iPads and iPad minis powered by Springboard Retail's cloud POS and retail management system. The results from the first 11 days of In The Pink's rollout of mPOS reveal a 24.5 percent increase in sales over the same period in this store a year ago. This was 38 percent ahead of YTD store sales prior to launch. Transaction count was up 6.5 percent, transaction value was up 17 percent, units per transaction was up 12 percent, and total units sold was up 19 percent.
Recently a customer was trying on a pair of gold metallic wedges in the rear third of the store, and In The Pink did not have a pair in stock in her size. The sales associate sat down with the customer, pulled up the shoes on the iPad mini and said, "We have those in another store. Would you like us to ship them to you?" Next, she wrote the sales order right there, took the credit card from the customer, and the order was placed and on its way. Because Springboard's system is web based, the order was instantly visible and available to ship from the other store. The shoes would arrive the next day, and the sales associate didn't have to take the customer to a central counter to complete this order.
The sales associate is also presented with Springboard's Customer Dashboard, showing key customer metrics and buying patterns in real time. This allows for more intelligent product recommendations while interacting with the customer on the sales floor. When access to information is available in real time, sales associates are empowered and actualized, and the customer relationship is deepened.
Wireless network
Removing heavy server hardware, printers and power cords creates the opportunity to go create, and more lightweight and mobile POS reduces the headaches associated with this bulky hardware. The one thing retailers interested in this switch have to do is get their network buttoned up. In The Pink installed wireless access points and a bulletproof redundant network connection that provides consistent, uninterrupted internet access. Once this is in place, the rest of the process is seamless because it is a web app.
Receipts
If retailers are not sure about the level of comfort that customers will have with email receipts, they can install hardwired printers in different inconspicuous places throughout the store. This way, if someone asks for a paper receipt, it can be printed for them. However, In The Pink is reporting that 98 percent of customers are using email receipts.
Cash wrap process
In the Pink developed a mobile cart that is both a merchandising and POS unit. It houses shopping bags and tissue in drawers on the side. When the store is at peak, the merchandise can be removed from the top and it becomes a sales counter on wheels. It is reported that more and more customers are willing to forgo the tissue paper, making this also a green effort.
Functionality
As part of utilizing formerly unused space, In The Pink's Nantucket store converted a storage closet, adding a half door to create a POS kiosk for gift wrapping, order shipping or store pickups. Another way the store increased functionality is by putting iPad minis on the face of an underutilized support column. Now when the iPads are not being used as a point of sale, they become communication devices to convey specials to customers in the store that day, or for upcoming events. Signage is now centrally managed and handled digitally. There is no more printing of event flyers, which creates savings. In The Pink's eight stores are located in Massachusetts, with flagship stores on Newbury Street in Boston and on Nantucket Island.