Specializing in buyers from the Caribbean, Central and South America, and South Florida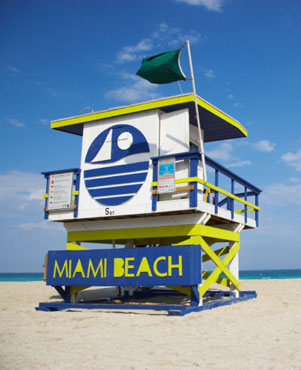 The fourth annual ASIA AMERICA Trade Show, Miami's number one wholesale trade show, will be held at the Miami Beach Convention Center, October 1-3. ASIA AMERICA welcomes buyers from the Caribbean, Central and South America, the U.S. and the world. The show enables importers, retailers and distributors to make new contacts and write orders. The event will host more than 8,000 multi-product buyers and 300 exhibitors.
With four trade shows combined in one major event, the show is a one-stop shop for high, medium and value products. ASIA AMERICA offers attendees the opportunity to review a huge assortment of general merchandise, apparel, consumer electronics, cellular, souvenirs & gifts, housewares, outdoor, toys, holiday & seasonal, health & beauty, hardware & tools, novelties and more, in one convenient location. Buyers will find over 150,000 products from China, Hong Kong, Taiwan, Malaysia, India, Korea, Sri Lanka, Japan, Bangladesh, Pakistan, Mongolia, Vietnam, Nepal, Singapore, Thailand, Philippines and the U.S.
Targeted marketing delivers strong buying audience
Michael Finocchiario, president of the ASIA AMERICA Trade Show, has been producing trade shows in Miami for more than 25 years, and knows what exhibitors want. The company has direct contacts with over 2,000 associations, chambers of commerce, merchants associations, major retailers, importers and distributors from 43 countries in the Caribbean and Latin America. The ASIA AMERICA Trade Show is heavily promoted through an aggressive marketing and advertising campaign, which includes the distribution of 250,000 direct mailers and 100,000 monthly emails to potential buyers throughout the Caribbean and Central and South America. In addition, ASIA AMERICA representatives travel to these countries, making personal and group presentations. In each country, ASIA AMERICA representatives speak to buyers in their native languages and understand their buying habits.
The Miami Wholesale ASIA AMERICA Trade Show links buyers, retailers, importers, resellers, e-tailers, master distributors, catalogers, wholesalers, distributors and resort merchandisers. The show is a powerful sales tool for buyers and sellers, and a one-stop shop for buyers to fill their stores with a multitude of new and innovative products. In addition, buyers from the East Coast find it easier to travel to Miami than to Las Vegas, and ASIA AMERICA has an unmatched 90 percent buyer retention rate.
Planning to attend?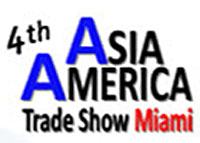 Buyers may register free online at asiaamericatradeshow.com. Companies planning to exhibit at the show should contact ASIA AMERICA for requested booth sizes, and the show team will recommend the best available spaces. A special offer is available for a 5-foot by 10-foot booth, at a discounted price of $1350. Please view the pre-show directory at exportimportwholesalemag.com.
ASIA AMERICA Trade Show
Tel.: 305-262-3200
Website: www.asiaamericatradeshow.com