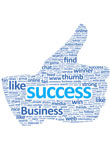 The 2013 State of Inbound Marketing Report, from Hubspot, reveals that companies can benefit by maintaining a blog. By enhancing a firm's visibility in the marketplace, a blog promotes products, generates leads and establishes industry expertise. Blogs also allow customers a forum to engage with a brand. SEO and social media are also important lead generation avenues. Below are a few statistics about the current state of inbound marketing from the report:
BLOGS
62 percent of marketers surveyed will blog in 2013.
82 percent of marketers who blog daily acquired a customer using their blog, as opposed to 57 percent of marketers who blog monthly.
79 percent of companies with a blog report a positive ROI for inbound marketing this year.
Company blogs produced a new customer for 43 percent of marketers last year.
SEO & SOCIAL MEDIA
15 percent of marketers say SEO delivers above average sales conversions.
21 percent of marketers report that social media has become more important to their company over the past six months.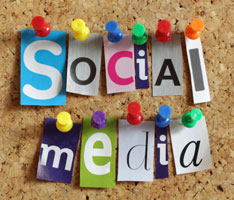 SEO and social media accounted for a combined 23 percent of all inbound budget allocations in 2013; SEO is one of the top lead generation sources, with 25 percent of marketers finding it produces a below average cost per lead this year.
52 percent of all marketers generated a lead from Facebook in 2013.
43 percent of marketers generated a customer from LinkedIn in 2013
36 percent of marketers found a new customer from Twitter this year.
Google+ delivered customers for 15 percent of marketers this year. In 2013, 9 percent of marketers sourced a customer from Pinterest.
INBOUND MARKETING
60 percent of companies have adopted some element of inbound marketing methodology into their overall strategy.
65 percent of B2B companies implemented inbound practices in 2013, while 46 percent of B2C companies report doing inbound marketing.
41 percent of marketers say inbound marketing produced measurable ROI in 2013.
41 percent of CMOs/CEOs report that inbound generated the positive ROI they sought last year.
More and more B2B companies are seeing the value of inbound marketing strategies, the report concludes. HubSpot's 5th Annual State of Inbound Marketing Report analyzed data from more than 3,300 participants in 128 countries, including CEOs, agencies and marketers.