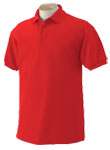 Cotton Connection is a family owned and operated wholesaler of activewear apparel. They specialize in first quality, closeouts and irregulars from leading mills, including Alstyle Apparel, Fruit of the Loom, Gildan, Jerzees, Russell Athletic and Hanes. The firm imports Cotton Plus, its own brand of big and tall tee shirts, boxer shorts, socks and other clothing. Retailers can buy attire for men, women, boys, toddlers and juniors. "We have a wide variety of merchandise, which is the key to our customers' success," states Ibrahim Kothawala, director of operations.
The Season's Hottest Colors and Guaranteed Values
For fall and winter, Cotton Connection has a line of short-sleeved and pocket tee shirts in today's trending neon colors. "These are hot items, and everyone is looking for bright colors," Kothawala reveals. "We are also offering an assortment of colorful polo shirts and fleece, including hoodies, crews and sweatpants. Other new products we expect to sell well for the fourth quarter are our tie-dye and performance tee shirts."
In its Cotton Plus brand, the firm is importing a new line of hoodies in the most sought after colors on the market. "These are high quality, heavyweight hoodies, and we expect them to be popular sellers in Q4. They are great for the retail market because they are packaged separately, and we include suggested retail price so the end user knows the value of the product." Both pullover and zipper hoodies are available. Wholesale prices start at around $7 each for pullovers, and retail is $19.99 to $24.99. Thermal tops and bottoms typically sell in fall and winter, as well, and Cotton Connection has them available in black and white, which are the most popular choices, Kothawala adds.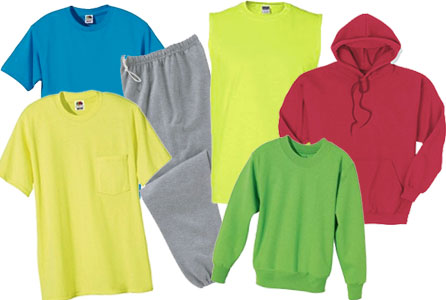 Cotton Connections sells Cotton Plus goods at lower prices than its brand name merchandise, giving retailers higher profit margins, Kothawala shares. For example, the company's vast selection of socks, available in single packs, three-packs and 12-packs, wholesale for around $.35 and retail for $1 per pair.
Cotton Connections' irregulars also offer merchants good profit margins and are very close to first quality, Kothawala continues. "Our irregulars and closeouts offer great value, and we sell them for 30 to 50 percent below regular wholesale price." Another benefit is that, unlike with other irregulars wholesalers, Cotton Connection will sell irregulars by color, not just in assorted packs.
To ensure its customers receive consistent quality in all its merchandise, Cotton Connection has a quality control team. "We back each and every one of our products, and we guarantee 100 percent satisfaction," Kothawala remarks.
Ordering highlights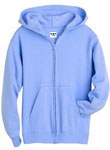 The minimum order for irregulars is one case. Hoodies, for example, are sold in cases of 24 pieces, and a case of tee shirts is 72 pieces. There is no minimum order for first quality items. After registering on Cotton Connection's website, retailers can view exclusive pricing, place orders and pay online. Orders placed by 3 p.m. CST ship the same day from the company's 50,000-square-foot warehouse in Chicago. Retailers may also subscribe to the company's email newsletter to receive timely notification of specials and promotions.
Cotton Connection
Toll Free: 800-635-1104
Website: www.cottonconnection.com