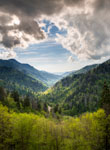 The International Gift Exposition in the Smokies and the Souvenir Super Show (IGES/SSS), now in its 14th year, will be held November 5-9, 2013 in the Great Smoky Mountains of Tennessee. As the largest gathering of gift vendors and buyers in North America, IGES/SSS is widely known as "The Most Exciting Souvenir & Resort Gift Expo in America."
Sevierville and LeConte Centers boast 1,200 booths
This year, due to overwhelming demand from buyers to showcase more top vendors with more products, IGES/SSS is expanding, and will be held in the new LeConte Center in Pigeon Forge, as well as the Sevierville Convention Center. The two venues, each of which holds around 600 booths, are a convenient eight miles apart, and IGES/SSS will provide frequent free shuttle service for buyers throughout the show, both daily and evenings. "With two sites for 2013, the Smoky Mountains in November is one attraction buyers and exhibitors will not want to miss," says Susan Mills, co-owner.
In utilizing these two convention centers, IGES/SSS is able to honor exhibitors' requests for expansion and offer 95 percent of them in main hall space. This will give many exhibitors the opportunity to showcase their entire product lines, as opposed to partial exhibits, and offer attendees a complete buying experience. "We are expecting around 700 exhibitors," Mills continues. "Squire Boone Village, the largest vendor this year with a total of 26 booths, can be found in both the Sevierville Convention Center and in the LeConte Center.  The second largest vendor, Rhode Island Novelty, will be located at the main entrance of the Sevierville Center." Among other large exhibitors are Aurora World, D.M. Merchandising, Exist Sportswear and Nostalgic Images. For the complete lineup, please see the IGES/SSS Exhibitor List on pages 82-83. Exhibitor space is still available, and booth options range from 6 feet by 10 feet to 10 feet by 12 feet.

Individual and group buyers welcome
IGES/SSS expects more than 10,000 attendees this year. "Large or small, all retailers are welcome and invited to join the festivities in November as we celebrate 14 years in the Smokies," states co-owner Jerry Mayer. Among attendees will be several national buying entities, including Zoo and Aquarium Gift Buyers (ZAG), the National Caves Association (NCA), Museum Buyers, Water Park Buyers, Campground Buyers and the National Association of Retail Buyers (NARB), as each group celebrates its annual meeting and/or fundraising event.
IGES/SSS makes it hassle-free for buyers to get from the airport in Knoxville to the trade show by providing free shuttle service. "Buyers can arrange for the service by calling Rocky Top Tours at 877-315-8687.  They just need to show their buyer badge for the complimentary service," Mayer explains. Free shuttle service is also available to the city of Gatlinburg. With show hours of 9 a.m. to 5 pm, Tuesday through Friday, and 9 a.m. to 4 pm on Saturday, attendees have plenty of time to visit the surrounding area.
Free goodie bags, Happy Hour and cash prizes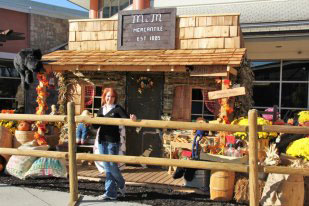 On opening day, November 5th, the first 200 buyers attending the show will receive free goodie bags filled with samples from exhibitors. Also at the close of the show on day one, Happy Hour will be held at the new LeConte Center in Pigeon Forge. It is sponsored by Rick Conway and Squire Boone Village, A. T. Storrs, Cool Jewels, Kid Tees by Stephen Joseph, Bullfish Catering and IGES/SSS. This event is free for all buyers, and offers appetizers, cocktails and door prizes, as well as an excellent opportunity to socialize and wind down after a busy day of shopping.
In addition, free coffee, muffins and donuts are provided every morning for those who want to get an early start to their day. To add to the excitement, cash prize drawings will be held every hour on the hour, during the first three show days, for a $100 cash prize. Every order written is an entry into this vendor-sponsored drawing. Other activities center around a pirate theme. "The correlation was made between discovering pirate treasure and discovering the new treasures brought into the Smoky Mountains by our exhibitors every year," Mills shares.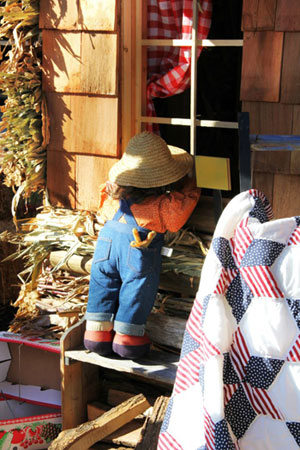 Along with its fun ambience, the IGES/SSS show is known for its impressive décor. "It is probably the most beautifully decorated show in the country, because we have Kay Griffith, affectionately known as Miss Daisy," Mills remarks. "Miss Daisy is a Tennessee resident, the owner of Miss Daisy's Floral Design, and also decorates Dolly Parton's childhood home, which is open for tours. She is responsible for our gorgeous fall decorations, and is behind all the scarecrows, mums, buckboards and the corn-stalk house that is up-front greeting people as they enter. Miss Daisy also manages the stunning table settings, linens and centerpieces used at our receptions and meetings."
Smoky Mountain Pottery embraces show year after year
Dennis and Gay Ann McAvoy of Smoky Mountain Pottery, who have participated in gift shows across the U.S. for decades, have attended the M&M Gift Show in the Smokies since its inception. According to the McAvoys, the show is diverse and sophisticated, and offers lower costs and better returns than the big city events. In addition, they note that the event is timed perfectly for a break before the busy holiday season, the weather is beautiful, and there are many entertaining shows in the evenings and good restaurants in the area.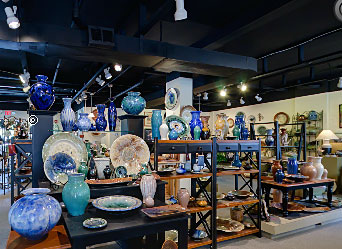 "Fourteen years ago, we started out with 272 booths and barely more than 3,000 buyers," Mills recalls. "Our growth and success is due in large part to our incredibly loyal group of buyers and exhibitors. We are very grateful for the overwhelming support they have shown IGES, and we strive to offer not only a great buying and selling environment, but a fun and an exciting experience as well."
Perhaps IGES/SSS continues to go off without a hitch year after year because Mills and Mayer have been manufacturers and exhibitors themselves. They are dedicated to putting the needs of buyers first, while making the show a great experience for all. "If buyers have successful experiences, exhibitors do as well," Mayer concludes, "and everything falls into place."
For more information:
IGES
Toll Free: 800-430-7608
Website: www.iges.us