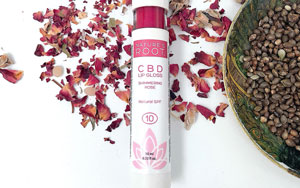 Combine the restorative power of hemp and a healer with a passion for the substance, and you create award-winning products. That is exactly the foundation for Nature's Root — from organic body care and cosmetics to tinctures and even coffee, this brand has earned multiple awards for their powerful CBD products.
Family Owned & Woman Run
It all started with a seed. In 2013, Colorado Hemp Project sprouted from the soil with one family's dream to help consumers and to save the world through hemp. Since the prohibition over 60 years ago, Dani and her father "Wild" Bill were the first legal industrial hemp farming effort under Amendment 64. The father-daughter duo continues to influence every facet of the modern hemp landscape.
Family driven and now female focused, Nature's Root grew as a natural offshoot from the Colorado Hemp Project. With a bountiful harvest and 100 percent of all hemp products being imported from outside the U.S., a fresh concept was cultivated. Feeding their passions to approachably introduce the benefits of hemp to every household in America, an organic cosmetics and wellness line was created.
Plant Based Healing
Nature's Root is a highly sought-after brand and follows the industry standard for organics, quality, and consistency. They offer gluten free, paraben free, sulfate free, and non-GMO CBD muscle balms, lotions, tinctures, gummies, lip gloss, coffee, and pet products. All of their ingredients are locally sourced, infused with organically grown hemp, and tied all together with recycled packaging.
Nature's Root is not just saying they have award-winning products, but they have proof. They have won multiple different endowments, including "Best CBD Products" from Best of Boulder Longmont in 2020, "World's Best CBD Cream/Balm" from World CBD Awards in 2019,
"Best Hemp Product & Best innovative Product" (their sore muscle salve) from High Times, Jamaica in 2016, and "Best Hemp Company, and Product/Facility" from Cannabis Business Awards in 2016/2017.
Nature's Root
www.naturesroot.com