School's not yet out for the summer. But for many retailers, back to school buying starts now. And, for good reason. Back to school shopping is one of the longest retail holidays, and it's quickly becoming one of the most lucrative. The National Retail Federation reports that shoppers spend more on back-to-school and back-to-college than consumers spend on Mother's Day, Father's Day and Valentine's Day combined.
Here are some of the products you need to make the most of to succeed in the back to school selling season:
Backpacks
Of course, no back to school display is complete without backpacks. Backpacks are unique because they are equal parts fashion and function. If you are an apparel retailer or boutique, backpacks can easily slip into your clothing displays and accessorize your mannequins. For other retailers, opt for a standalone display. Use merchandising techniques like the Rule of Three and color blocking to create a visually striking setup.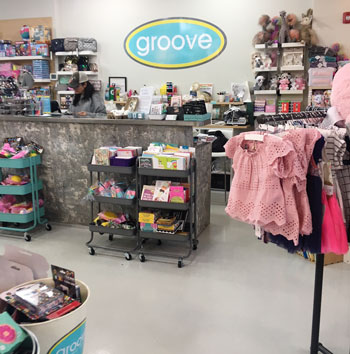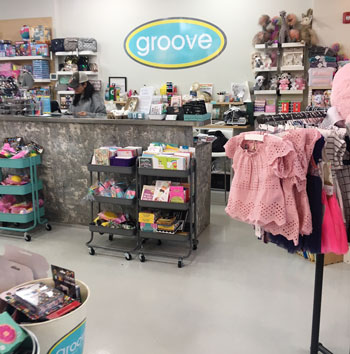 School and Organization Supplies
School supplies are probably the first thing that comes to mind when planning back to school shopping. Notebooks, pens and pencils, planners, scissors, tape and glue, markers, pencil cases, highlighters, and more. There are so many supply products students and back to school shoppers need. But, surprisingly, actual school supplies don't make up too much of total back to school spending. Back to school and back to college shoppers will spend more on clothing, electronics, and shoes individually then on supplies.
To make the most of this category, stock up on bright, trendy, and fun school supplies that you can display as impulse items at your store entrance and checkout.
Apparel
Apparel is the largest and most profitable products category when it comes to back to school shopping. Shoppers will stock up on everything from blue jeans and school picture outfits, to undergarments and sports practice gear. While spring and summer fashions are all about exploring new trends and new styles, back to school means back to basics.
Athletic Wear and School Spirit
Whether students are playing on the field or watching in the bleachers, back to school also means back to sports. Be sure to stock athleisure wear like leggings, joggers, t-shirts, and sweats that transition from the classroom, to after school activities, and weekends. If you are nearby a college, university, or even a large high school, consider stocking school-branded apparel. College bookstores are pricey, and therefore easy to compete with. Start with small items like t-shirts and magnets to test interest, then move on to more high-ticket items like blankets and sweatshirts.
Dorm Room Necessities
Back to college spending actually tops back to grade school spending year after year. A lot of this is because students are moving away from home, with most of them settling into a new dorm each year. In addition to school supplies and clothes, these shoppers also stock up on things like bedding, personal care items, storage and organization products, small furniture and appliances, non-perishable foods, and other dorm necessities. Bedding, bath linens, and small home goods can be easily incorporated into most stores and boutiques. Just remember, many students are looking for items that match and that save space in tiny dorm rooms.
Don't Forget the Extras
When shopping for back to school and back to college, there are tons of little extra necessities to consider as well. Electronics are a huge category in back to school shopping. While we don't recommend every retailer starts selling laptops, definitely stock up on smallers impulse electronics to display at checkout like headphones, charging cables, and phone cases. Also consider extras like hair ties, reusable water bottles, lanyards and student ID holders, and small makeup or skincare items.
Tips for Acing Back to School Buying
You know what they say: fail to plan and plan to fail. Step one in successful back to school buying is having a strategy. Look at your sales numbers from last year and the year before to see when and what shoppers bought. Use that data to develop a purchasing budget broken down by category. Here are three bonus tips for acing back to school buying:
• Stock up on Basics Now
Back to school buying spans from July until end of September. In most cases, it's even more stretched out than winter holiday shopping. And for many stores, it can be almost as profitable. You are going to need a huge amount of merchandise, and you are going to want the best value. Start buying your basics now. If you have a product category that always knocks it out of the park during back to school, negotiate a great deal now and buy in bulk. Take time to shop around and make sure you're getting the best prices and best quality possible. Higher quality products mean higher markups, even on staple products like backpacks and blue jeans.
Plus, buying now means you have more time to save and financially plan for other back to school needs like overhauling your store display and investing in advertising.
• Set Aside Some Rainy Day Funds
No matter how much you plan ahead, make sure to have about 20 percent of your back to school purchasing budget set aside for last-minute restocks and unforeseen product trends that pop up. Three months of back to school shopping is a long time. Give yourself some wiggle room to purchase additional impulse items, fill in customer requests, and bring in new merchandise that will breathe life into your back to school displays.
• Build Margins and Create Value Through Personalization
Stocking up on basics early means that you can jazz them up to sell for a higher value. This can mean finding a supplier or manufacturer that lets you design your own backpacks, or at least choose prints and colors. Or, you can purchase basic products and have them custom embroidered with prints or initials.