Big bags, bold baubles, custom jewelry creations and animal inspired everything define this season's trendy fashion accessories. Wholesalers are busy gathering unique lines of quality merchandise in a variety of price points, including exclusive Indonesian bead necklaces, clutch bags encrusted with rhinestones, leopard print Pashmina scarves, and cotton gloves that enable wearers to tap touch screens.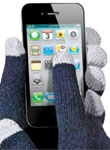 OPT Fashion Group Inc., founded in 2007, is an importer and wholesaler located in the heart of New York City's garment district. The company's line of fashion and beauty accessories is vast, and includes nail art, jewelry, hair items, hats, leg warmers, earmuffs, gloves and more. OPT recently expanded its line of handwear, with what may become an essential item for tablet and cell phone users, the touch screen texting knit glove. Owner Tony Xian says he expects this product to be very well liked. "Nowadays people constantly use their fingertips to text or select buttons on a variety of devices, and in the winter they have to remove their gloves to do these things. Now we have cotton gloves that have a special material on the fingertips so people don't need to remove their gloves to use their devices." Available in assorted colors and designs, the gloves wholesale for $14 for a dozen pairs, and retail for $9.99 each. In addition, Xian predicts the popularity of animal design hats and handmade animal print gloves will continue this winter. "They were very hot last year, and this year we've added earmuffs to give customers more choices. They are available in panda, rabbit, eagle, pig and other animals." Earmuffs wholesale for $15 for a dozen pieces, and retail for $6.99 each.
Buyers who order by the case receive a discounted price, and those who join OPT Fashion Group's V.I.P. program get a special member price. The company website has a Deal of the Day, offering merchandise at a deep discount such as 25 percent off wholesale price. The minimum order is $100. Customer service is extremely important to OPT Fashion Group, and if a buyer is not 100 percent satisfied with a purchase, the company will issue a full refund.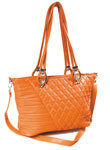 Hua Fu International Trading Corporation, launched in 1997 in New York City, wholesales women's handbags, scarves, sunglasses and wallets. The company's wide variety of bags and accessories are made of the highest quality materials and workmanship, according to Erxi Chen, company owner. "For winter, the bigger, everyday bags in darker colors are always best sellers. We have a few new bags this winter, and I expect the F57 to sell well. It has long straps so people can carry it easily over heavy coats." The wholesale price is $16 and retail is $30. Briefcase-like bags and totes are also great for winter, Chen adds. Most of Hua Fu's bags come in brown and black, as well as a variety of vivid colors. " Our bags are available in 10 to 15 colors, and hot colors for this winter will be orange and burgundy," Chen notes. Also available in a large assortment of colors and patterns is the ever-popular Pashmina scarf. Wholesale prices run from $3 to $5, with retail from $10 to $15. "The leopard print is especially popular," she points out. "And our customers love our flower bags, which come in several sizes." The wholesale price for flower bags is $5 to $17, retailing from $10 to $35.
"Our website is very active," Chen shares. "We have a Deal of the Day where we offer three bags at a special low price. We also have promotions and we run our '$6 sale' several times a year, where we sell many of our bags for $6 instead of $16. When people subscribe to our mailing list, we send them new arrival notifications and sale promotions." The minimum order is $50, and Hua Fu International ships orders the same day. While many customers order online, many enjoy the opportunity to visit the company's Sixth Avenue showroom. "We are open seven days a week from 9 a.m. to 6 pm, so it is really convenient for our customers to shop with us," Chen asserts. "We believe that nothing is more important to our business than a satisfied customer."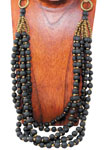 Archipelago is a leading wholesaler supplying retailers with a distinctive line of fashion accessories, including jewelry, handbags, footwear, belts and headwear, all handmade in Bali or Java, Indonesia. While the company offers an array of 1,500 accessories, its focus today is on its jewelry line, much of which is custom made. "We were purchasing a lot of things that could be found around Bali," says Scott Taylor, who with his wife, Emmy Taylor, owns the company. "Now we're doing things of a more custom nature that you can't find elsewhere. Many of our products are earrings, bracelets and necklaces that only we have." New to the company's line this fall are earrings made of glass beads and satin string. "They are similar to something I saw that sold for around $400," Taylor recalls. "I recreated them at an affordable price." The earrings are five inches long and available in two styles and four colors: white, red, black and brown. The wholesale price is $3.99 and suggested retail is $12.99. Another distinctive product new this fall is a multi-strand, 15-inch long necklace made of gold glass beads and black resin beads. It has a brown leather strap that goes around the back of the neck, and wholesales for $4.99, with retail at $12.99. "We expect these products to be big sellers," Taylor remarks. "We focus on providing inexpensive but high-end looking products. Both of these products are quite inexpensive, wholesaling for just a few dollars, but look like something that can be worn with an evening dress."
Archipelago's website, baliwholesale.net, displays detailed product images and information, and buyers can create an account to view pricing and place orders. The minimum purchase is $150. Taylor will be adding a clearance section to the website as well. In addition, he is preparing to sell product displays. "We'll have fully stained, beautiful wood displays," Taylor reveals. "When customers purchase our jewelry, they will have the opportunity to purchase stunning displays for earrings, bracelets and rings." The company will also begin offering a starter package, containing both jewelry and displays.
Harmony Accessory, in New York's fashion district, is a wholesaler/importer that specializes in custom jewelry. Committed to supplying customers with the latest trends, the company provides a wide range of seasonal, stylish selections. Harmony Accessory's assortment of necklaces includes a variety of chains and chokers; adjustable and stretchable rings; key chains designed like small handbags; belts, hair accessories and masks; earrings in many styles and colors; and hundreds of bracelets in assorted sizes, shapes and styles, including chunky cuff bracelets and adjustable leather bracelets. Harmony Accessory is particularly strong in bracelets and stone necklaces, according to Andrew Chung, company spokesperson, and the quality of its merchandise is unsurpassed. "Many jewelry companies carry products made in China. Our jewelry is made in Korea, which has better plating and is much better quality," he emphasizes. "Our biggest sellers are in the $5 to $10 wholesale price range, and markup varies from two to 10 times wholesale price." There is no minimum order, and shipping is free on orders over $100.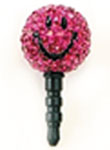 Bossani Accessories, with two showrooms in Los Angeles, launched in 2004 and carries an extensive line of merchandise. The company offers hair accessories, jewelry, watches, belts, hats, scarves, hosiery, evening bags, key chains and cell phone products, in an assortment of styles, colors and prices. Steve Hwang, company spokesperson, says Bossani Accessories recently added cell phone decorations to its line, and they have quickly become top sellers. Boasting bright, youthful designs, these pieces plug into and dangle from phones. Cell phone accessories wholesale for $3 and retail for $6 to $9.
"We have a lot of new winter merchandise like our heavier scarves," Hwang shares. They are available in a variety of colors and designs. "Our scarves are always well-liked, and we think our winter line will be very popular, too." Scarves are sold in packages of 12 that wholesale for $27. Retail price is $6 and up. "Scarves, earrings and necklaces are our main lines," adds Hwang. "Our necklaces with owls have consistently sold well over the years." Owl necklaces are available at a variety of price points in assorted colors and designs, including a colorful owl pendant on a 20-inch chain, and a metal owl and chain. These are sold in packages of 12 for $6, and they retail for two to three times wholesale price. Slightly pricier on the spectrum, Bossani Accessories sells numerous fashion necklace and earring sets, such as a 20-inch metallic bib necklace and earring set that wholesales for $8. Prices are posted on the website, along with product images. Volume discounts are offered on a per customer basis, and free shipping within the continental U.S. is included for orders of $300 and up. Merchandise displays are available, such as jewelry holder trees for $7.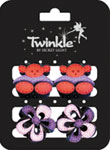 Secret Light, located in Beverly Hills, CA, brings retailers high quality custom jewelry, as well as fun fashion accessories for hair and nails, designed to bejewel and satisfy the most sophisticated consumers. The company, a division of Power Lines Enterprises, launched in 2011 and is dedicated to delivering the latest trends in accessories, according to Luisa Tovar, business development manager. "We are bringing in a line of what we like to call 'street chic' fashion accessories, under our Twinkle brand name," Tovar reports. "The line includes body tattoos with Swarovski crystals, amazing clutch bags encrusted with rhinestones at affordable prices, and metal rings that make a statement." Wholesale and suggested retail prices are available upon request, and, "we always offer the best pricing to everyone we deal with. We want win-win negotiations," she adds.
Although products are street chic, Secret Light's merchandise incorporates classic touches as well. "Our designs keep up with the latest trends, and we add our own original style to every piece," Tovar continues. "Every item in our collection has meaning for us, and we want our customers to experience the same feeling we get when we look at, and especially wear, our items.  Our desire is that our pieces will make customers as happy as they makes us." Secret Light is in the process of developing a retail franchise, and currently has retail stores in malls throughout South Florida. "We opened our first international store in Peru, and we'll be opening more locations in that country as well as Mexico and Costa Rica. We are very excited and proud about this," Toval adds. "Typically we like to have a set minimum order for retailers, however our main goal is to get our products out there, so we negotiate on a case by case basis," Toval explains.  Some items come with point-of-purchase displays, which are included in the purchase price. "Women of all styles will find something they love among the products we sell.  We believe all women want to look beautiful, and we want to help women achieve that goal."
Whether hip and modern or traditionally elegant, accessory options abound this year. And with appealing animal themes appearing on just about everything from shoes to earmuffs, fashion accessory retailers are prepared for successful holiday sales.
For more information:
OPT Fashion Group Inc.
22 West 30th St.
New York, NY 10001
Tel.: 212-696-0004
Website: www.usaOPTfashion.com
Hua Fu International Trading Corporation
875 6th Ave.
New York, NY 10001
Tel: 212-268-9985 or 212-268-0888
Website: www.huafu.org
Archipelago
2308 Timberline Way
Las Vegas, NV 89117
Toll Free: 877-292-0977
Website: www.baliwholesale.net
Harmony Accessory
29 West 30th St.
New York, NY 10001
Tel.: 212-725-2123
Website: www.harmonyaccessory.com
Bossani Accessories
740 E. Pico Blvd. #101
Los Angeles, CA 90021
Tel.: 213-765-9737
Website: www.bossanishop.com
Secret Light, LLC
Tel.: 561-274-4441
Or 561-265-3771
Website: www.secretlight.us