by Katey Ferenzi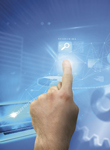 Think about all of the purchases you have made during the past month. How much of your shopping took place online and how did it compare to your in-store buying? If you are like most consumers, during the past several years, your spending habits have increasingly shifted toward ecommerce. For established brick-and-mortar retailers, this shift is putting a renewed focus on when, and how, to start selling online.
According to the U.S. Commerce Department, online sales in the U.S. for the third quarter of 2014 were estimated to be $78.1 billion. EMarketer projects even bigger growth with worldwide ecommerce sales reaching $1.5 trillion this year. Between the massive market growth and opportunity to tap into a group of always on, 24/7 customers, there is plenty of motivation for retailers to sell online.
But to succeed in the highly competitive ecommerce market, retailers have to first tackle how they will source and manage inventory. Successful ecommerce retailers know having quality products in stock is critical to keeping an online business running and profitable. When time is money, lack of reliable product sources and out-of-stock inventory can be a roadblock to growing your revenue. How you source your products serves as the foundation for your business and will ultimately guide both how your online store integrates with your brick-and-mortar business as well as day-to-day business operations.
Let us discuss the three primary sourcing options you can take advantage of for your own company. One is not necessarily better than another, but there are a variety of factors to consider before determining which is best for your product or service –– and for you.
Working with a Manufacturer or Wholesaler
Choosing a manufacturer or wholesaler is a commitment. These providers are the lifeblood of your business and your partner in product development and fulfillment. For the vast majority of retailers, manufacturing products independently is not realistic, so finding the right manufacturing partner or wholesaler is vital to ensuring a steady supply of quality inventory.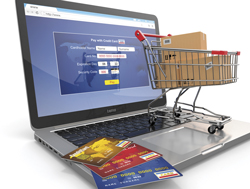 It is worth noting that deciding to work with a wholesaler often requires significant capital, which can be cost-prohibitive for some businesses. That said, having a direct relationship with a manufacturer also presents an opportunity to pursue unique ideas, while providing full control and autonomy over your brand and the quality of your product. Additionally, the assistance you receive with production takes the strain off of having to create everything on your own. As mentioned, remember time is also money. Meanwhile, wholesaling is a great option for business owners who have a great business idea but may not have the skillset to execute or want to simply purchase products and resell them.
Work with a Drop Shipper
If you do not want to hire a manufacturer to make it for you or purchase products upfront through a wholesaler, another option is working with a drop shipper. Simply put, drop shipping is a term for when a business owner purchases products from a supplier and lists those products on their online store without ever taking possession of the inventory. The drop shipper charges for the products, as they are sold and then handles fulfillment as orders are placed by the end-customer. This means no need to deal with inventory and you even decide to give up control over your packaging and shipping so you can focus on other aspects of the business. It is up to you.
Not only is this a great option for those just starting an online business that lack a warehouse or fulfillment center, it can be a great way for retailers to expand their product catalog and test new, complementary products before committing the capital to manufacture or purchase these items in bulk.
The one catch is that typically you will find a great deal of competition, as many of the products available through a drop shipper are readily available all over the Internet. However, the wide variety of products offered means that each business can customize their offerings based on what type of store they want to create.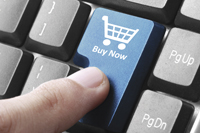 Keep in mind that, with drop shipping, your profit margin will be low, which means you will need to sell a lot before making a substantial profit. If you want to work with a drop shipper, research your options and check their references before you decide on a partner. Also, ask for samples; many companies will give you the option to experience some of their products before you commit to working together.
Create-It-Yourself
The "craft" movement has seen resurgence in recent years. No question hand-made, one-of-a-kind items hold unique value and attract a certain type of customer, typically one that is willing to pay more for something they can uniquely call their own.
While there are certainly various grades of handmade, what is clear is retailers selling these goods have a much wider addressable market than they did as recently as even five to ten years ago. However, if you are going to craft your own product or fulfill your own service, there are some factors to consider.
One of the strongest reasons to create your own product or service is the full control you will have over your brand and the likelihood of offering your customers something they have never seen or experienced before. Typically start up costs will be low, although you will need to dedicate your own time and energy into getting your business up and running. As a word of caution, make sure you are thinking ahead about how you will scale and possibly grow your product line over time to stay competitive and offer your customers something new that incentivizes them to make a repeat purchase.
As with anything, do not get discouraged or toss out an idea because it does not fit into the criteria outlined in this article or you are unable to answer a question. There is a lot to consider as you evaluate your product or service idea, and each business is unique.