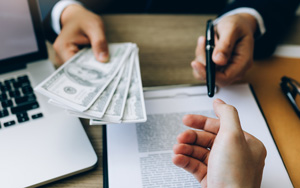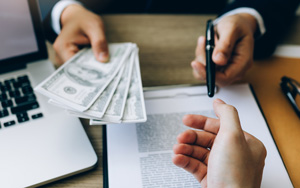 by Tiffany Wagner
A payday loan is a type of short-term financing that enables individuals to borrow an amount of cash for a flat interest rate. People who have no or bad credit history resort to taking out a payday loan because of its soft credit check and fast way to get the money they need.
However, payday loans can be extremely expensive, with an average annual percentage rate (APR) of 398 percent. But if you need money for an emergency, obtaining a payday loan can be a good deal. Get payday loans online with no credit check and instant approval on sites like PersonalMoneyNetwork.com for your urgent money needs.
A business payday loan, on the other hand, is a label that most people used for merchant cash advances. If you're going to be technical about it, a payday loan and merchant cash advance are two different things. The former is a type of consumer-based financing, while the latter is meant for business financing. Here are some tips to know more about merchant cash advances (also called business payday loans).
What are Merchant Cash Advances (aka Business Payday Loans)?
A merchant cash advance is a type of business financing that provides a company with an upfront sum of cash in exchange for a piece of its future sales. Businesses can take out a merchant cash advance to cover the costs of daily operations or expansion expenses.
At first, this type of financing has been the go-to option for businesses whose revenue mainly comes from debit and credit card sales. Today, nearly all types of companies get merchant cash advances whenever they need funds.
How Does This Type of Business Financing Work?
Some folks out there who just heard this form of financing might think of it as a loan. However, merchant cash advance providers don't consider it a loan, but a purchase of a company's future sales.
Providers of this type of financing will check your sales performance information, such as your commercial sales, credit or debit card sales, and bank statements, among others. Through this assessment, a merchant cash advance company will get a projection of your future sales.
Unlike regular business loans that you have to pay for once a month during the course of the loan term, a merchant cash advance requires you to make payments on a daily or weekly basis until you pay the amount in full.
Of course, there are fees attached to every merchant cash advance. Typically, your finance provider will conduct a risk assessment through a 1.2 to 1.5 factor rate. Multiply the cash advance by the factor rate to know how much you have to repay. The fees you have to pay will be higher if you get a higher factor rate.
You make payments to the merchant cash advance provider via credit card split processing or deduction of funds from your business bank account. The finance provider will take around 8 percent to 13 percent of your daily or weekly sales.
Pros of Merchant Cash Advances
Businesses opt for merchant cash advances because of the advantages of this financing option.
Easy to Obtain. Applying for a merchant cash advance for business financing is more straightforward than applying for a regular business loan. After the lender checks your daily or weekly sales information and determines that you're qualified for the loan, you can get the funds you need just within a few days.
No Collateral. Unlike other types of business financing, getting a merchant cash advance doesn't require collateral. However, there are MCA providers that demand a personal guarantee if the company stops its business operations.
How Much You Pay Will Depend on Your Sales. Since most merchant cash advances have a repayment structure that deducts a percentage of your sales, it means that your repayment will adjust to how much you earn daily or weekly.
Cons of Merchant Cash Advances
You have to be aware of the drawbacks of taking out a merchant cash advantage. Take note of these disadvantages before going for this type of business financing.
Expensive. Taking out a merchant cash advance is costly, and it's the reason it's only useful as a last resort. The lowest factor rate comes with a 35 percent annual percentage rate, while the highest factor has a 250 percent annual percentage rate.
It May Put Your Business in Debt Trap. Not paying the initial cash advance on time may cause you to take another MCA to meet your financial obligation. If your business is not generating high revenue, this may become a cycle, and your business will be left with too many debts.
Now you know what a merchant cash advance (aka business payday loan) is. If your business is strapped for cash, and you need to cover various types of business expenses, this type of financing can be a good option. Make sure to read the guide above to understand the nature of merchant cash advances.