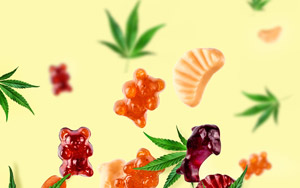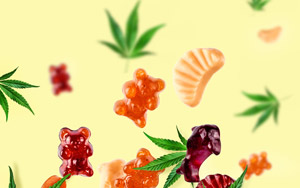 In the midst of a global health crisis, some CBD brands are using unconventional marketing tactics and the Federal Trade Commission (FTC) is cracking down to protect consumers from false claims that CBD can prevent or treat COVID-19. As CBD companies wait for FDA approval, the government is making it clear that brands who make these claims will be hit with an FTC lawsuit.
Transparency Is Key
To prevent lawsuits and unsatisfied customers, CBD brands need to market themselves in the right way to help prevent false information from getting out there. Chris Van Dusen, Chief Growth Officer of Balanced Health Botanicals, offers some advice for proper marketing:
"Transparency with customers is key during a national crisis such as this," Chris said. "By understanding what your customers are going through, a brand may take this time to connect with them to try and meet their needs through avenues such as an increased amount of sales, charitable actions, or offering new promotions. Those that try and take advantage of the situation by pushing their product or making outlandish claims will only hurt themselves in the long run by ruining their trust with their customers."
Educating the Public
One of the best ways to be transparent with consumers and give them all of the correct information is through education. Many CBD companies have informational pages on their website with different facts and statistics on the market. Even though it is still unknown whether or not CBD can heal specific ailments, it can at least help to ease pain and anxiety that come with certain disorders.
"CBD Still causes confusion among the general public, so spreading accurate education is first and foremost. With it, customers are then equipped to make the proper decision for purchasing their products. Through our blogs, user guides, website, CBD 101 page, and more, we aim to make sure the general public has all the necessary information before making a purchasing decision," Chris said.
What Do Consumers Want?
Part of marketing is getting the right products in front of the right consumers. A recent study was done on U.S. consumers about their experience with using CBD to treat pain. According to the study, 53 percent of consumers use CBD as their only pain relief medication. After first trying CBD, 97 percent of participants used fewer opioids than before.
Since most consumers use CBD to help relieve pain, brands should market how potent their products are to help ailments such as migraines, arthritis, and sore muscles, among others. Be careful not to claim that CBD can heal these ailments instead of just help to relieve any discomfort caused by them, and be as transparent as possible when it comes to the ingredients.
The Future of CBD Post-Coronavirus
With so many brick-and-mortar stores being temporarily closed at the beginning of the year, many businesses took a hit. Those companies fortunate enough to be considered "essential," such as CBD and hemp products, were still doing well with online or curbside pickup orders. Now that things are slowly going back to normal, most brands will be amping up their marketing game, so it's important they do it right.
Chris thinks the CBD industry will continue to be successful even after the pandemic. "Currently, the industry has been delayed on the retail side for now, but customers still have access to CBD with companies that have a strong ecommerce presence and those numbers have remained steady throughout this time. Once the virus has dissipated, the nation as a whole will take time to regroup and from there, industries such as CBD will have a clearer path forward."