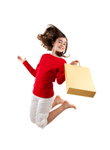 Whether business is slow or good, it can always be better. Every organization is looking for quality results, and as an independent retailer, your quality results come in the form of sales, new customers, customer loyalty and profit margins. Three important steps in attaining these quality results are to:
Maintain quality leadership
Embrace creativity and risks
Meet basic needs
Keep in mind these important steps cannot be accomplished if you are not willing to frequently re-evaluate your business culture and adopt new business models that follow the trends put in place by your customers.
Are Independent Retailers Listening to Consumer Trends?
What you have to ask yourself is whether you are willing to be open to a new business model, as well as embrace creativity and risks? As the old saying goes, "Don't fix something that isn't broken," but without a second look you could be missing out on your true selling potential.
As Retail Systems Research (RSR) explains in a benchmark report titled, "Omni-Channel Fulfillment and the Future of Retail Supply Chain," current business and supply-chain models assume that the store is the endpoint of a transaction. In actuality, "Current supply chain models are not suited to an omni world, a world where consumers increasingly have little care which channel they use to research, select, transact or collect products." For instance, I recently reported on the increasing trend of mobile barcode use, and the potential this already consumer-accepted technology had in making your traditional print marketing more interactive. Simply, consumers have new shopping behaviors that may seem disruptive to traditional advertising and selling methods that are part of the current business model, but have a significant toll on quality results.
Smart Independent Retailers Invest in Smartphone Apps
What other shopping behaviors should you be aware of? The increasing daily use of smartphone applications (apps) by your consumers has created the opportunity for another channel to research, select, transact or collect products. As Portio Research Limited's report, "Mobile Applications Futures 2010-2015″ forecasts, "The global mobile applications user base is expected to grow at a compound annual growth rate of 37 percent between 2009 and 2015 to reach nearly 256 million by the end of 2015." Embracing the creative idea of releasing an app could mean that you will reach those 256 million potential consumers.
According to RSR, "Consumers showed conclusively that they weren't going to sit passively and let retailers push products at them….Consumers have taken control of the dialogue, and they insist on being (digitally) heard. And so, retailers are running pell-mell towards mobility and social media." Consumers WANT to interact with you and your products, and their increased usage of social media and mobile technology is an indication as of how you can help them do that.