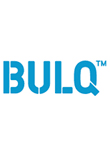 BULQtm entered the liquidation space in 2015, but it's far from new to the industry. BULQ is the brainchild of Tobin Moore and Adam Vitarello, two entrepreneurs who started reselling goods out of a garage in 2004. This experience let them see firsthand what most resellers probably know: the liquidation industry was broken.
BULQ was built to change that — by putting the needs of independent retailers first.
Built with a Mission
Like much of BULQ's customer base, Moore and Vitarello started out as eBay resellers. The business started to gain traction when local boutiques and retailers started asking them to help sell their excess and returned inventory. They then started a company called Optoro, whose software now helps many of the country's largest retailers find the most effective solutions for liquidating overstock and returned goods.
When the company expanded into wholesale, they designed the BULQ platform to be different from the rest of the liquidation industry. BULQ, a service offered by Optoro, eliminates the usual hassles and uncertainties surrounding sourcing by providing detailed and guaranteed manifests, making shipping easy, and offering a steady mix of wholesale lots designed to meet many different seller needs. It's that focus on the customer that allowed BULQ to quickly grow into one of the most recognized and trusted sites in the liquidation space.
How BULQ works
On BULQ (via their website as well as their free phone app), liquidation lots are sold in three sizes: cases, pallets, and multi-pallet lots. Each wholesale lot is sorted by type of merchandise and by condition. There are no hoops to jump through or approvals to get started. Anyone — whether a seasoned reselling veteran or an entrepreneur who's just begun looking for a new income stream — can browse inventory online at BULQ.com without signing in.
From there, customers are encouraged to review the detailed manifests available for each lot, which allows them to see exactly what they will be buying. The manifest includes important information such as UPC/ASIN, product name, quantity, and condition. These details help independent retailers make informed sourcing decisions.
BULQ wholesale lots come in six categories: home & garden, consumer electronics, computers & office, apparel & accessories, toys & baby, and general merchandise. Furthermore, inventory is only packed together with other items in the same condition; buyers can choose from: brand-new, like-new, uninspected returns, scratch & dent, or salvage.
Another way BULQ eliminates hassle is by providing low-cost, flat rate and hassle-free shipping and logistics. Orders can be shipped to both residential and commercial addresses — no commercial space or special equipment required. This transparency and ease of use make BULQ an ideal supplier for independent retailers of all sizes.
Achieving sustainable B2B eCommerce
Although BULQ is just a few years old, it has already earned a loyal customer base due to its many offerings, features and commitment to its customers. "We've been in your shoes, and know what it takes to be successful. We believe in people and partnerships rather than numbers and transactions. We're dedicated to building long-term relationships with our reseller customers and helping them succeed," says Vitarello.
Max E., a Denver small business owner and BULQ customer, says, "BULQ has given me the opportunity to easily find wholesale lots, creating a consistent flow of merchandise that brings excellent ROI…The profit margins are excellent and, unlike other liquidators, I know just what I am getting."
Through Optoro's reverse logistics expertise and established partnerships with retail juggernauts, BULQ is perfectly positioned to help independent retailers source high-quality goods and grow their business.