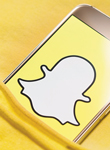 Snapchat is a social media platform that allows users to send temporary images and videos to friends or share on their own personal "story." Stories can be made public to any user, or only visible to friends. Fun filters, playful functions, and colorful stickers have made the app extremely successful. It is estimated about 158 million people use the app each day, opening Snapchat on average 18 times a day. Unlike Facebook, Twitter, and Instagram, Snapchat is exclusively mobile-based.
You can promote your business using paid and free strategies on Snapchat. The first step is to set up an account. With Snapchat, you can't view any content unless you register on a smartphone.
To sign up, download the app. You will need to enter basic information like birthday, username, and email address. It's your choice if you'd like to enter your personal information as the business owner, or strictly business info. However, keep in mind followers will be able to find you via your username. Once you are registered, there are several different strategies you can use to increase exposure for your brand. Like any other marketing tool, a larger budget means you can reach a wider audience. However, there are strategies retailers can use at all budget levels to gain positive publicity.
Snap Ad
This is one of the most expensive, yet wide-reaching targeted options Snapchat offers. Within the app, under the "Discover" section, many media outlets, TV networks, and national lifestyle brands publish public stories that consist of videos, articles, quizzes, and more. You can purchase an ad that will appear between articles in the Discover section. The ads start off as 10-second vertical video ads, with options to upgrade and add in additional content. These ads are targeted to users that view similar content to your brand.
Sponsored Lenses
One of the absolutely unique qualities of Snapchat is users actually interact and play with advertisements. Snapchat has lenses or filters that have facial recognition technology, which allows users to turn their faces into puppies, apply makeup, wear a crown, have really big eyes, and almost anything else you can imagine. Some lenses have additional triggers or features. For example, in the puppy filter, when users open their mouth a giant puppy tongue appears to lick the screen. Businesses can purchase sponsored lenses that are interactive and have the business name. Users then spend time playing and interacting with your branded filter, even sharing pictures and videos of the filter to their friends and their story. Sponsored lenses and Snap Ads are the most expensive options, but their reach and interactivity make them worth the investment.
Sponsored Geofilters
Snapchat also has a feature called Geofilters, These location-specific photo filters that can be used to advertise an event, store, holiday, location, and more. The geographical area the filter is available in can be as large or small as you like.
You have the option of creating and uploading a custom filter or designing one through the Snapchat business website. Geofilters can be set for specific dates or bought in yearly increments for a discount. Geofilters are affordable and accessible for almost every brick and mortar retailer. They start at about $10 a day for the minimum 20,000 square foot setting. This is a particularly attractive option for days when you know there will be lots of foot traffic such as holidays, town events, and celebrations.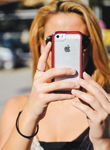 Influencers and Snap Takeovers
There are lots of celebrities and social media influencers who have large followings on Snapchat. Many of these personalities will do product placements and promotions. Some influencers will also "takeover" your Snapchat account for a day, posting to your story and interacting with followers on your behalf. They typically promote the "takeover" to their followers beforehand. The idea is that these influencers will create hype for your brand or store, and their followers will continue to interact with you on Snapchat even after the "takeover" is over. These arrangements are not made through Snapchat, but rather by reaching out to these influencers directly.
If you're not ready to commit to a paid Snapchat campaign or are looking for some more low-budget options, here are some ways you can engage customers without breaking the bank.
Step One: Stories
The hardest part of Snapchat is getting started. The only way to gain a Snapchat following is to consistently post new and engaging content. Since stories disappear after 24 hours, make sure you post at least once a day to keep your content at the top of your followers' feeds. Each Snapchat user has a unique Snapcode and username. The Snapcode is like a QR code unique to Snapchat. You can advertise your personal Snapcode and/or your username on your other social platforms and in your store to help build your following.
Promo Codes
Offering a promo code through your story is a great way to build loyalty and incentivize users to keep checking your story. Since stories only last for 24 hours, these types of promotions also create a sense of urgency and exclusivity.
Behind The Scenes
Continue to build a sense of exclusivity by giving your followers inside access to day-to-day store operations. Share everything from opening up your store in the morning to a creative new display you're making, and even success stories from a regular customer. Sharing information about life at your store and the people behind your brand will help build a strong connection to your followers, and really humanize your company.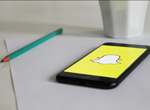 Product Releases
Snapchat is an ideal platform for building hype around special events and product releases. Countdowns and sneak peaks build suspense for followers and ensure they keep checking back for new information. The dynamic aspects of photo and video are also ideal for showcasing your products in displays, on models, out and about in real life, and where to find them in your store.
How-To Videos
The hardest part for any brand on social media is remembering it's not all about you. Instead of using social media to just promote your products, also offer your followers valuable and helpful information. An easy and effective way to do this on Snapchat is through How To videos. For example, if you are an apparel retailer, offer tips on how shoppers can incorporate new trends into everyday looks using products you already have in your store.
Most importantly, remember to have fun. Snapchat is not meant to be polished and perfect. Snapchat is meant to be authentic. Users appreciate funny, relatable, and honest content more than an over-scripted video or painfully artsy camera shot. To get started, download Snapchat from the App Store or Google Play.