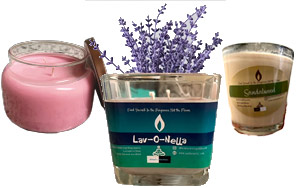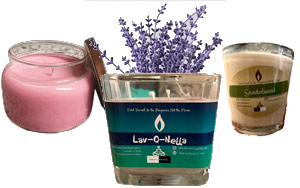 As a way to nurture the mind and soul, Soul Centric Solutions LLC was created to help spread awareness and the importance of being and knowing who you are in order to build unbreakable communities where everyone is valued. By offering beautifully scented candles, and now gorgeous crystal jewelry, this lifestyle brand can help to provide your customers with the self-care they all need.
The Expedition of Growth
Soul Sentric was founded by Tiffany Collins while on her own self-discovery journey. Even though she now sells products that have helped her along the way, her personal mission is to continue to help as many consumers as possible on their own journey. Tiffany's aromatherapy candles can help users create a sacred and loving environment for their homes.
Candles with a Purpose
Soul Sentric has a unique way of selling candles — retailers can not only choose from different scents, but they can also choose from diverse containers. With glasses ranging from square or round to tumblers or apothecary containers, shoppers can express themselves with unique fragrances and jars. "Everybody likes variety and change. Even us as individuals, we are not one way all the time, so I try to acknowledge that with my candle company," Tiffany said. "All of my candles have a unique purpose." The company's goal is to come out with a new container every year, so there will always be something new to offer your customers.
Made with Love
Each candle is made with a perfected wax blend of 100 percent natural soy wax and beeswax to create strong scents, minimal frosting, and a longer burn time. They are all created in small batches and hand poured with energy of light and love. Each candle is also double wicked to ensure that users can burn as much wax as possible and get the full benefits of mindfulness, strengthened intentions, and fresh smelling rooms for a long time.
To bring the beauty of Soul Sentric candles to your customers, visit the company's website at www.soulsentric.com and see all that they have to offer.
Soul Centric Solutions LLC
P.O. Box 21225
San Jose, CA 95151