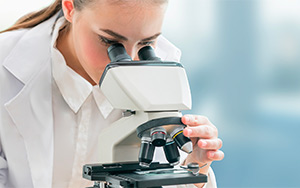 Due to a lack of regulations, the CBD/hemp industry is experiencing issues with pesticide content, heavy metals, THC content, and residual solvents on the plants. For illicit growers or those with little knowledge of other methods, it is easier and cheaper to spray pesticides, many of which are associated with cancer or other severe health effects.
Paving the Way for Regulations
Colorado is one of the country's most progressive states on CBD and hemp. Medical marijuana has been legal since 2000, and the state takes a similarly progressive stance toward industrial hemp and hemp-derived products, including CBD oil. Because of this, the state has added a slate of new requirements such as the demands for these extracts to be tested for a long list of pesticides and contaminants, including heavy metals and mycotoxins, as well as hemp products needing labels that list the total cannabinoid content in the package, such as THC content, in milligrams. These changes are just the start in preparing for increased federal oversight, and will hopefully signal a wave of regulations across the country.
Conduct Your Own Research
When purchasing from hemp or CBD wholesalers, Brittany Giovanniello, EcoGen Biosciences's Finished Goods Expert, suggests that retailers conduct research on the brand beforehand. "Every business should research the health of the company, who is driving the ship, who their customers are, if they can deliver at scale, if their contracts and agreements are outlined clearly, if they are responsive, if they have the necessary licenses, and how much experience their teams have in this up and coming industry," she said.
EcoGen Biosciences is a full service CBD manufacturer located in Grand Junction, Colorado, ​​using sustainable farming practices to produce hemp-based ingredients and raw materials to ensure quality CBD products are accessible to mainstream consumers. They are GMP certified, and believe everyone deserves access to clean CBD and hemp.
Microbial Contamination Issues
Besides pesticides and THC content, the hemp plant is also subject to mold, bacteria, viruses, and other contaminants that can be harmful to users. To help cultivators ensure their CBD and hemp products are clean before being sold to retailers and consumers, Jill Ellsworth, CEO and founder of Willow Industries, developed a decontamination system that uses ozone-based, patented technology to reduce pathogens without altering the potency of the cannabinoids or terpenes on the flower.
With hundreds of cultivators across the U.S. and Canada using this new technology, called WillowPure, the machine pulls in oxygen and then converts it into ozone gas through an electrical charge, which then breaks down and kills any bacteria on the flower. Once the system is done, it converts everything back into oxygen. All that is left is a non-toxic and contaminant-free product that is safe for consumption. If you are worried about the CBD and hemp flower you purchased from a wholesaler, retailers also have the option of sending their flower to be cleansed through this machine at the Willow Industries facility in California.
While we still have a ways to go for full regulation in the industry, these practices can help ensure the safety of your CBD and hemp products. There are many suppliers that are upfront about their cultivation processes and who offer clean merchandise, so it is important that retailers do their research to offer their customers only the best.