No matter what kind of retail business you're in, there's a good chance you have heard about one of the fastest growing product categories: CBD. The CBD industry, also sometimes referred to as "the next gold rush" is set to become a $22 billion market by 2022. With CBD sales skyrocketing, now is the time to consider adding this exploding product category to your store.
In an interview with Rolling Stone, Bethany Gomez, director of research for the Brightfield Group says, "This industry has grown out of nowhere, based on word of mouth marketing. There are no real mass market retailers covering it." Despite the steadily growing sales and consumer demands, it is still indie retailers and startups that are reaping the rewards of this exploding industry.
CBD Pet Products
If you're considering adding CBD products to your inventory, pet products are a great place to start. Pet product sales as a whole are big business for retailers, with 67 percent of U.S. households spending $72.56 billion annually on pet supplies. One of the biggest sources of pet spending is wellness, supplements, and over the counter medications. More and more pet parents are turning to natural treatments, including CBD, for a number of concerns. MarketWatch reports that CBD pet products have an expected compound annual growth rate of 195 percent from 2018 to 2022, which outpaces the expected growth rate for the CBD market as a whole.
Here are some of our favorite CBS pet products: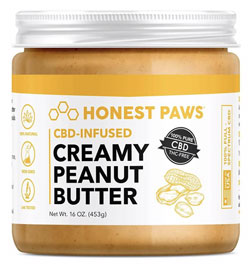 Honest Paws CBD-Infused Pet Peanut Butter
The pet peanut butter is infused with full spectrum CBD oil along with protein and healthy fats for a healthy pet treat. Each tbsp contains five milligrams of CBD.
Honest Paws
Tel.: 844-729-7790
www.honestpaws.com
CBD Beauty & Cosmetics
CBD skin care products are estimated to be valued at more than $645 million in 2019. Indie brands brought CBD products including skincare, lotions, makeup, and oils to the market and into popularity. Now, due to surging sales, retailers like Sephora and Neiman Marcus have started slowly adding CBD beauty products to their lines.
Some of our favorite CBD beauty products include: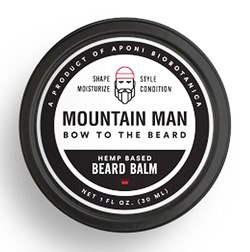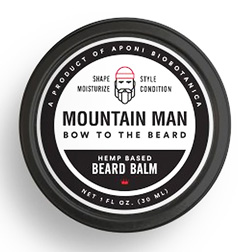 King Stub Beard Balm
This unique beard balm available from Pro Team Brady is made with emu oil, CBD, and essential oils like cedarwood and juniper.
Pro Team Brady
Tel.: (866) 943-6722
proteambrady.com