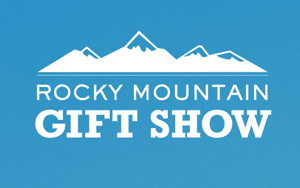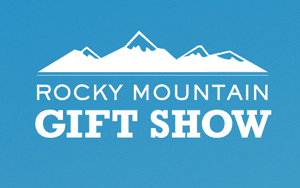 The Rocky Mountain Gift Show and Denver Apparel & Accessory Market combine twice yearly at The Denver Mart for the region's premier wholesale buying event. Each event attracts over 1,500 retailers and store owners who come to convene around the huge array of temporary, permanent, and cash and carry showrooms. At every market, buyers can find handcrafted products, made in USA products, lodge and resort souvenirs, Western products, home and decor items, and all kinds of apparel and accessories.
New for this year, The Rocky Mountain Gift Show and Denver Apparel & Accessory Market are excited to offer new buyer promotions including: DoubleTree Free Night Stay Giveaway and Orders for Money which gives buyers an excellent chance to win $100 or a product packed swag bag for orders placed at the show. Also find amenities like free hotel shuttles, free parking, buyer's concierge, free Wi-Fi, and coffee and donuts every morning. More than 20 new showrooms have also opened in the Denver Mart so far this year.
Come to Denver and Find Your Next Best Seller
See new lines like Apothic, Vivi Designs, and Paper Lace who specialize in natural fabrics, using innovative textures alongside signature prints at competitive prices. Paper Lace aspires to create a look not available on the high street, for real women of all ages. If you're on the lookout for something truly one of a kind, you'll find it with the many lines represented by Art Wearables. Salesmark's new line, Leightworks, is jewelry transformed from cutting, shaping, and polishing crystal. This product and many others offered at the show are handcrafted and made in the USA.
Denver. Where the West Retails.
The August Rocky Mountain Gift Show and Denver Apparel & Accessory Market are easy to navigate, making it a great event to establish strong business relationships and find new lines with ease. The Denver Mart complex is the largest mart, exhibition, and conference and meeting facility in the fourteen-state region. The Denver Mart has been a host to more than 25,000 guests annually for internal trade shows for over 50 years. New and returning buyers can register for the August show for free by visiting www.rockymountaingiftshow.com
Rocky Mountain Gift Show and Denver Apparel & Accessory Market
Denver, Colorado
August 2019 Show Dates
Gift Showrooms: August, Wednesday 21 – Monday 26
Expo Temps: August, Friday 23 – Sunday 25
Apparel Showrooms: August, Friday 23 – Monday 26
Interested in Attending? Contact 800-289-6278 ext. 5265