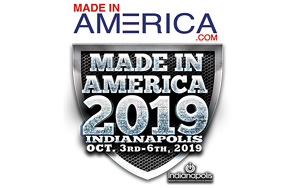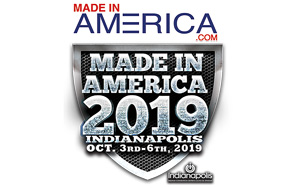 Taking a giant leap towards a better and brighter future, the first ever Made in America Trade Show made its appearance at the Indiana Convention Center on October 3rd-6th, 2019. The event was an American Made celebration and the start of a Made in the USA movement.
With close to 300 participating vendors, thousands of attendees and another thousand guests at the kickoff party, the Made in America Trade Show showcased manufacturers from all over the country featuring high quality products, all made right here in the U.S. The 2019 event is the first of its kind to champion American-made products and manufacturing on a national level.
Getting a Start
Founder and CEO Don Buckner started this movement after purchasing the domain MadeintheUSA.com. The website served as a directory resource, connecting patriotic consumers to more than 300,000 American-made manufacturers for several years. After acquiring Vac-Tron Equipment in 2018 by the Vermeer Corporation, Don decided it was time to go all-in on the #AmericanMade plan and rent the Indianapolis Convention Center to hold the first-ever Made in America Trade Show.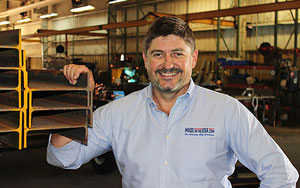 Education
"Made in USA launched two new ventures at the trade show," Buckner said. "We are built on Accessibility, Availability, and Education. Accessibility is buyers being able to access American made products at our trade show, Availability is buyers being able to buy American made products at any time at MadeInAmerica.com, and Education is teaching Americans the importance of buying American made through our domain MadeInAmerica.org."
The 2019 Made in America Show was jam-packed with different events each day, including educational speeches and seminars from professionals in the industry as well as advocates for all things made in the U.S., book signings, the ability to pitch new products and ideas in a seminar, meet and greets, a worship service, and of course, hours upon hours of shopping on the trade show floor.
Exhibitors
Made in America featured many different exhibitors showing off products from a variety of categories, including home decor, art, food, entertainment, apparel, tools and hardware, roofing and so much more. Guest speakers included Stephen Moore from the Heritage Foundation, Rose Tennent, the host of Rose Unplugged, Harry Moser from the Reshoring Initiative, Award-winning author Rosemary Gibson and so many other motivational speakers.
2020
Made in America Trade Show has big plans for 2020 that have yet to be announced, but Buckner said he's hopeful to host the trade show in Detroit. Make sure to stay tuned to their website, madeinamerica.com, for all the latest details. The first event captured the attention from major media outlets such as FOX News and Business News, so high hopes are set for their next show. Every dollar spent on our country's own manufacturers and companies greatly impacts the economy, so retailers aren't going to want to miss the next event!
Made in America Trade Show
Indiana Convention Center
100 S Capitol Ave.
Indianapolis, IN 46225