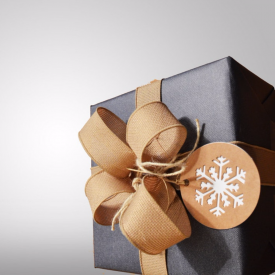 Making the holiday shopping season a lucrative endeavor involves more than unbeatable bargains and sales. Its no secret customers scoured the internet for the best prices over Black Friday and Cyber Monday weekend. The key to a truly successful season lies in turning those bargain hunters into repeat shoppers. In order to keep customers coming back, retailers have to focus on customer service. Now, more than ever shoppers are stressed and it is a retailer's job to make sure the time spent shopping on your ecommerce site is as relaxing and simple as possible. Several industry experts have weighed in on the importance of customer service during the holidays:
Kate Hogenson, the senior consultant of loyalty, and customer experience at Kobie Marketing says, "Black Friday and Cyber Monday often bring new customers to brands as they hunt for the best deals. Brands that let these first-time customers disappear are missing out on an opportunity to engage them beyond this single purchase. Instead of offering only easily matched dollars off discounts, retailers should focus on creating meaningful, seamless experiences and following up with relevant offers based on that first purchase to turn one-time purchases into loyal, repeat customers. That means you need to capture contact information and permission to re-connect as well, even when holiday volumes are high – a streamlined process is critical to success."
Jeff Cheal, director of personalization, campaign, and analytics strategy at Episerver explains, "Black Friday and Cyber Monday are simply a race to the bottom for retailers. The only way to compete on these major holidays is to have the best sale. However, the retailers will also succeed this holiday season because they help customers find meaningful gifts at the right price, rather than just any gift because it's the cheapest. In fact, 38 percent of consumers expect to see personalized product recommendations when shopping online. Offering personalized product recommendations and gift guides are great examples of this, and retailers like J. Crew and Bikbok do a nice job already."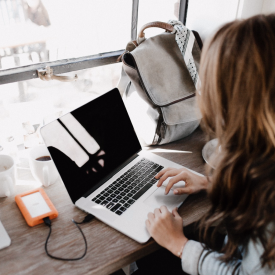 The co-founder and CEO of Resulticks, Redickaa Subramanian has some insight into the matter as well, "Black Friday and Cyber Monday bring out the fiercest competition among retailers, especially on price, selection and customer service. Surprisingly, many overlook another critical competitive dimension—the experience they offer customers across multiple channels. In fact, only 9 percent describe their marketing strategy as omnichannel. Nearly one-third have no plans to implement omnichannel or have abandoned the idea entirely. That could prove costly. With 2017 holiday retail sales expected to increase by nearly $26.2 billion over last year, brands must sharpen every competitive edge to grab their share. Delivering a consistent, seamless experience across all channels—in-store, online, mobile and more—will greatly expand the opportunities."
All three experts offer a fresh take on what retailers can do to increase sales and add to their success this holiday season. Making sure customers are getting the attention, both in-person and online is critical. Brick and mortar stores need to create a pleasant shopping experience in-store and continue to offer support and resources online.