By Jon Byrum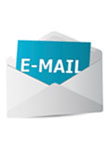 Have you ever noticed how the big box stores are constantly written about in the newspapers, magazines, and on websites? You feel like your little old retail store could never get the attention of the media. Let's shatter that myth. Small retail stores can get great press. All it takes is some elbow grease and building relationships with the media. Don't worry! Here is how it's done.
Why you want publicity
The benefit of being written up in your local newspaper might not be immediately apparent, but there are plenty of reasons why you should strive to get the spotlight to shine on your brand. For one, you can help people who otherwise wouldn't know about your store to find you. You can also get a leg up on the competition by being the go-to resource whenever a local reporter needs a quote from a storeowner like you.
Make your presence known
There is a big secret when it comes to getting media coverage: start building your relationships long before you need the coverage. You can't simply walk up to reporters and demand that they write about your store. You must first get their attention, and then court them. To start, whether you live in a metropolis or a small town, look to your local newspapers, magazines, television stations and blogs to find out who covers your industry. Record contact info for each reporter you want to connect with in a spreadsheet, including:
Name
Publication
URL
Social media handles
Email & phone
Links to related stories they've written
Now it is time to slowly get the attention of these journalists. Start by reading their articles and commenting on them. Follow them on social media. Share their content and respond to their social updates.
Here comes the pitch
Once you have a story you think people will really want to read about, it is time to reach out directly via email. Keep in mind, the reporter will be looking for a story their readers will care about. Find a strong angle on a piece of news like:
The grand opening of your store
Opening of another location
Special event
Participation in a community event
Your unique story as a business owner
Preparing your pitch
Now that you have your angle, it's pitching time. A pitch is just an email introducing yourself, and offering a topic you think the readers of a publication will be interested in. Make sure to customize each pitch, and provide a slightly different angle on your story for each reporter you pitch. If you have paid attention to each journalist, you should be able to make your pitch personal. If you have been tweeting back and forth, mention that. If you don't have previous interaction with a journalist, refer to an article you really enjoyed.
For your story idea, keep it specific and short. One sentence with a few bullet points can explain why readers will care, and if the journalist is interested he will follow up for more details. Just remember, the journalist is asking "what's in it for me? and "why should I care?" So make sure you address these points in your letter. If you have a press release published online about this news, provide a link to it in the pitch. Just don't copy and paste the entire release, or send it as an attachment. Journalists won't open emails with attachments. Here is a sample pitch letter you can model yours after:
Hi Paul,
I hope you are doing well. I really enjoyed your article last week about the up-and-coming businesses in South Park. As a store that recently opened its doors in South Park, we are always eager to be a part of the business community.
My store, Archive, sells locally sourced artisan goods. We've got everything from hand-dipped candles from Hillcrest to succulents grown in Alpine. We are holding our grand opening on July 1, and I would love to invite you to attend. Why should you come and tell your readers about it?
We will be demonstrating how to make succulent terrariums
We will have giveaways totaling $500 in products
There will be wine and appetizers
Is this something you would be interested in writing about before the event? If so, I'm happy to provide more details.
Mastering the follow-up
Don't be disappointed if the people you pitch don't respond eagerly within minutes. Or days. After a week, send a follow-up email to ensure your email didn't hit the Spam folder. Ask if the journalist is interested in your story. If you don't hear back after that, they are likely not interested. If they respond, get ready for your time in the limelight.
Publicity is fabulous for driving foot traffic to your store, as well as boosting your online web visits. With a little practice and some effort building those relationships, you will soon be a PR pro.