By Steve Weber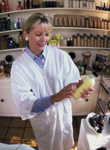 For most businesses, customer experience falls exclusively to the hands of the marketing team. For the multichannel retailer, however, that is not the case. Retail customer experience management is about solving two complex problems: meeting new customer demands and learning to execute an effective multichannel strategy. And, these two problems cannot be solved in isolation. They are joined at the hip.
Marketers can only deliver an exceptional customer experiences when they build them on top of the right organizational processes and back-end systems. Otherwise an experience is just a facade.
Data must be cleaned, organized, and stored properly. Processes must be linked to the appropriate systems and streamlined. Team members must be empowered with timely information so that they can represent your organization in a way that will delight customers.
This is what defines multichannel customer experience management. It is imperative that the modern retailer looks at customer experience in "multichannel" terms. Implementing these 5 key requirements to take it beyond the marketing team and truly create a positive experience:
Endless Aisle
"Endless Aisle" is a term that describes giving a perception that you carry infinite inventory. While you cannot literally carry infinite inventory, you can utilize drop shipping to avoid ever showing an item as "out of stock." Drop shipping means outsourcing fulfillment for some or all of orders to suppliers. Essentially, your store becomes the middleman, avoiding the need to carry what the customer bought. With an "endless aisle" the customer experience is improved because you do not have to tell a customer something is "out of stock." That positive experience is built through inventory management and supply chain teams, instead of marketing.
Real-Time Product Availability
Closely related to "endless aisle" is the ability to provide real-time product availability. Customers and employees should always have an accurate status of inventory. Weekly, daily, or even hourly updates are not accurate enough. Knowing inventory standing in real time improves customer experience by avoiding those awkward moments where your customer thought they were buying a product, but then they found out you actually don't have it. Again, the experience is improved with work by the inventory management and supply chain teams.
Order Management
Order management across multiple channels is complex in the same way inventory is. To provide customers with accurate and up-to-date order information, order data needs to be centralized across all systems. This allows you to gracefully handle changes or cancellations, split orders for individual item fulfillment, and track orders more closely. It makes things easier on your customer as a whole which enhances their experience.
Master Data Management
Your team can provide the best possible customer experience when they have a unified profile of each customer. The only way to accomplish that is to master customer data, linking the information from different channels into one picture. Empowering your customer-facing teams to provide a better experience using master data management is the responsibility of your IT department. Yes, even the IT folks have a significant impact on customer experience.
B2B Customer Management & Support
If you sell products to other businesses (wholesalers and manufacturers), you must be able to treat them just like a person in your store. B2B customers are just that: customers. They expect the same integrated, multichannel experience, which requires you connect your systems in a way that allows you to handle B2B-specific challenges, like credit account management, customer-specific pricing, and complex account management teams. Most of this responsibility falls on the sales/account management teams. It is also critical that executives and IT leaders put the right processes and technology in place to support B2B communications and transactions.
Implementing these strategies means the marketing department can deliver the best customer-facing experiences, and can execute marketing campaigns and customer loyalty programs that encompass data from all channels. By achieving this, retailers will be able to compete with market leaders, while delivering an exceptional experience for customers.