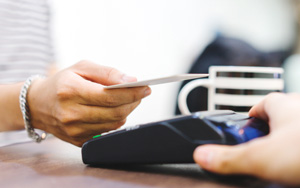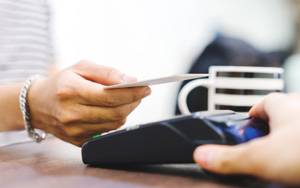 Recently, Bank of America announced that it will be reissuing four million Visa debit and credit cards for account holders in the NYC, San Francisco and Boston areas, changing them over to contactless cards. Following the growing trend of tap-to-pay transactions, customers will soon have the option to try out the new payment method at big retailers like Target and CVS whom have already opted in.
This is exciting news for shoppers to be able to try something new, but subscription-based retailers might be worrying about the potential waves of involuntary churn if consumers don't update their billing information. According to Forrester, payment failures are the number one cause of churn and account for 40 percent of cases. Sellers hoping to experience the least amount of loss must integrate new payment technologies to create that seamless experience for customers.
Key Actions to Take
With any change that takes place with technology, consumers automatically expect retailers to keep up with the pace of mass merchants. "The ability to respond to new trends and technologies, such as tap-to-pay credit cards, is crucial, especially since the U.S. already lags behind the worldwide retail trend of contactless cards" Eric Christensen, VP Product Payment, Fraud and Financial Services at Digital River, said.
To prepare for this new payment trend, Christensen offers three key actions retailers should put in place:
Leverage Account Updaters.
Account updaters are tools provided by card brands such as Visa and Mastercard that allow card issuers to feed account updates back to merchants. If a shopper's debit or credit card number, or a card's expiration date changes, the banks will then share new credentials with retailers via the account updater services. This allows cardholders and retailers to not worry about whether the latest billing information is on file.
Optimize Cadence.
Retailers should request account updates on a regular basis. Creating standard time intervals for checking with the issuers for account updates leaves room for less disruption in service and more optimal payment processing.
Have A Good Recovery Strategy.
Though retailers hope to avoid experiencing surges in their churn rates, they should still expect some consumers to fall through the cracks. How they choose to communicate with consumers is critical during this period. Shoppers should be contacted via email about their failed transactions and be encouraged to update their accounts online.
Affecting Subscription Profits
It may seem easy to get customers into a subscription with your business, but keeping them engaged can be a challenge, especially when they have to go in manually and change their billing information. Once credit cards expire or are reissued like in the case of Bank of America, many customers forget to update their payment information.
As a result of this, Christensen says that subscription services are often unnecessarily terminated, which disrupts the experience and impacts a business's overall churn rate and profitability. Therefore, subscription-based merchants will definitely feel the waves of involuntary churn if best practices aren't put in place to ensure they have updated billing information as more banks begin to issue new contactless cards.
Getting Ahead of the Curve
"In the next 3-5 years, tap-to-pay transactions will only continue to grow in popularity and adoption, so merchants who choose this moment to prepare with the proper technology will be well positioned to experience the least amount of unnecessary revenue loss," Christensen said. "One thing independent retailers should know is there are solution providers that make it easier to ensure you are ahead of the curve. Strong ecommerce partners like Digital River are already equipped with the necessary technologies and relationships to boost payment methods and capabilities."
Digital River's API-based product enhancements enable retailers to create a seamless shopping experience while growing revenue through increased authorization rates. The company's optimized account updaters are continuously checking with issuers to ensure merchants have correct billing information, preventing loss of revenues.
Retailer's who don't offer the tap-to-pay transaction in stores won't turn customers away just yet. Christensen warns that in the near future, as retailers are slower to adopt or resist offering tap-to-pay transactions, customers are more likely to move on to merchants who offer their preferred payment methods. We're already seeing this action take place with the shipping demands from consumers, so there's no doubt we will eventually see the same attitude towards payment processing.
Since renewals typically account for 62 percent or more of subscription revenue, this is a large part of retailers' bottom line that should not be gambled, according to Christensen. And Bank of America isn't the only cardholder to offer this new tap-to-pay transaction. After the company's announcement, Barclaycard US and Discover also now offer the trend.