by Ben Whitaker
The retail industry produces an unprecedented amount of waste year after year, with much of that driven by customer returns and excess inventory. Each year around 5 billion pounds of returned goods end up in landfills and that doesn't even include the unsold inventory pulled from shelves that may also be destroyed. This level of waste and the impact it has on the environment has put tremendous pressure on retailers to act accordingly.
It's In Your Hands
Customers are now watching retailers' sustainability initiatives more closely and purchasing decisions are being driven by those initiatives. Brands and retailers that send unwanted products to landfills are being scrutinized for their actions and are losing customers as a result. Retailers and brands are now looking to establish new, sustainable processes for returns and excess inventory.
While consumers are demanding sustainable business practices from retailers, the consumers themselves are also leaving retailers with high volumes of unwanted stock to deal with. Encouraged by lenient returns policies and free return shipping, consumers are not likely to stop the behavior that is contributing to the waste. It is in the hands of the retailer to take responsibility and process masses of unwanted stock without resorting to landfill.
Here's What You Can Do
To manage unwanted stock sustainably, retailers have been using various methods that support the circular economy. For example, H&M opened a textile recycling plant to collect, deconstruct and recycle the various fabric materials to be used again in future garments. Burberry is another example — once a brand who destroyed garments to avoid donation shops to protect its reputation, now only recycles, reuses or donates its unsold products.
As destroying unsold goods is considered socially unacceptable and with legislation cracking down, more retailers are finding ways to extend the life-cycle of a product and support a circular economy. While sustainable operations are positive for the environment and for the retailer's brand image, if not executed correctly, the bottom line will undeniably be affected.
Secondhand Is the New Chic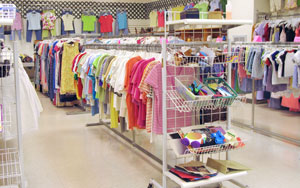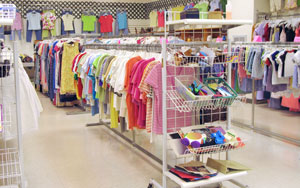 Retailers are increasingly re-selling returned and excess products to give them a second life and recover profit losses. As a result, there has been a growth in the adoption of secondary marketplaces to sell unwanted products to new buyers. Places such as factory outlets, discount shops, re-commerce marketplaces, and auction channels are exploding. Think about it: there is no longer a stigma to buy used items. These channels are providing the retailer with a way of recovering financial value in stock that would otherwise be lost in landfill.
Newer technology-based methods for selling into the secondary market are also being leveraged. For example, many retailers are opting to build their own B2B marketplaces in order to auction bulk quantities of returned and excess merchandise to business buyers around the country. From salvage and discount store owners to online sellers to mom-and-pop shops, refurbishers and exporters, a robust buyer base exists for just about every product regardless of condition. What's nice about an online auction channel is that it sets up a dynamic where many buyers are competing for the inventory; this pushes prices up, allows for a faster sales cycle, and reduces the cost of processing returns.
For some retailers across the world, dealing with unwanted products in a sustainable way will no longer be a choice in years to come. For example, a new law to ban the destruction of unsold products will come into place in France in 2023. Other parts of the world are likely to follow suit as pressure for sustainability in retail comes to a head. Creating a sustainable retail industry will require action from retailers, buyers, and governments together. We are on the right track but still have a long road ahead.
Ben Whitaker serves as B-Stock's EMEA Director. Ben has worked in e-commerce since the late 1990s as an investor, consultant and operator, with significant exposure to developing cross border e-commerce marketplace solutions in Europe and Asia.